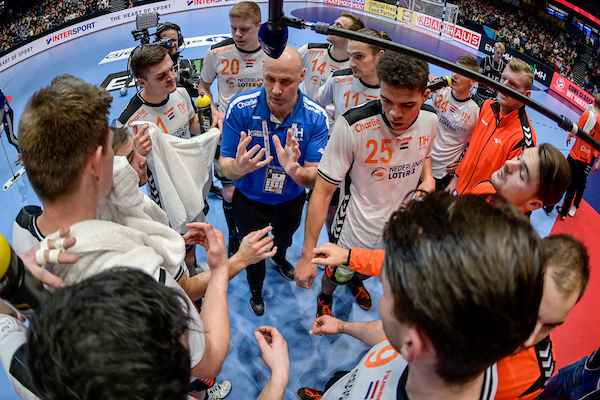 On Sunday morning, the Corona results of Saturday evening's PCR test round were positive for four members of the Dutch national team. Samir Benghanem, Jasper Adams, EHF EURO 2022 top scorer Kay Smits and physiotherapist Robert Baardse received a positive result. They all went into isolation immediately. National coach Erlingur Richardsson was also tested positive again and has been in isolation since yesterday.
Due to previous infections, Jeffrey Boomhouwer, Robin Schoenaker, Iso Sluijters, Dennis Schellekens, Bart Ravensbergen, Rutger ten Velde and goalkeeper coach Gerrie Eijlers are also in isolation.
The options for calling up players for the last two games in the Main Round are being looked into.
 Next opponents are Denmark (January 24) and Croatia (January 26).
Mandatory Credit © Axel Heimken / kolektiff