Germany
THW KIEL wins Bundesliga after a huge drama in Manheim!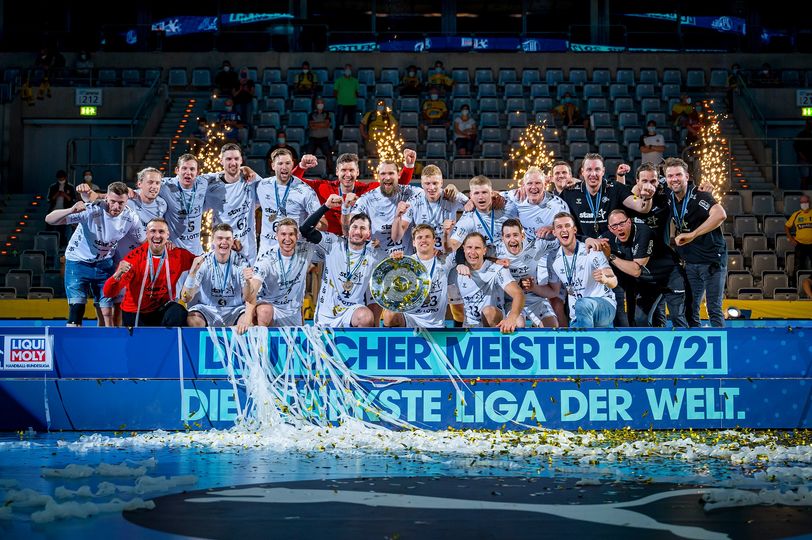 The dramatic season in Germany ended in a most dramatic way! THW Kiel won the 22nd title due to the heart beating draw against RNL in Manheim – 25:25 (12:13). "The Lions" had the last possession of the game with two extra players and a chance to secure the title for SG Flensburg, but Andy Schmid shot was way off the target.
"The Zebras" won the championship the second time in a row, with the same amount of points as SG Flensburg, but with a much better goal difference.
FINAL ROUND:
Lemgo – Magdeburg – 32:27 (17:14)
Coburg – TUSEM – 31:32 (14:16)
Hanover – Leipzig – 31:28 (16:12)
Berlin – Bergischer – 29:27 (15:13)
Wetzlar – Minden – 28:25 (16:13 )
 Stuttgart – Melsungen – 26:26 (13:12)
RNL – Kiel – 25:25 (12:13)
Flensburg – Balingen – 38:26 (24:12)
Ludwigshafen – Goppingen – 25:27 (13:13)
1.

Kiel

38
33
2
3
1212:999
68
2.

Flensburg-H.

38
32
4
2
1175:998
68
3.

SC Magdeburg

38
25
3
10
1151:1013
53
4.

Fuchse Berlin

38
25
2
11
1093:1003
52
5.

Rhein-Neckar

38
23
4
11
1116:1023
50
6.

Goppingen

38
18
6
14
1055:1046
42
7.

Leipzig

38
19
4
15
1017:1019
42
8.

MT Melsungen

38
19
3
16
1062:1062
41
9.

Lemgo

38
18
5
15
1043:1056
41
10.

HSG Wetzlar

38
18
5
15
1078:1034
41
11.

Hannover-Burgdorf

38
15
6
17
1032:1034
36
12.

Bergischer

38
16
3
19
1037:1019
35
13.

Erlangen

38
15
4
19
1038:1051
34
14.

Stuttgart

38
14
4
20
1019:1075
32
15.

HBW Balingen-Weilstetten

38
13
3
22
1023:1100
29
16.

Minden

38
10
8
20
989:1051
28
17.

Ludwigshafen

38
10
5
23
927:1018
25
18.

Nordhorn-Lingen

38
7
3
28
964:1112
17
19.

Essen

38
7
1
30
1013:1142
15
20.

Coburg 2000

38
4
3
31
968:1157
11