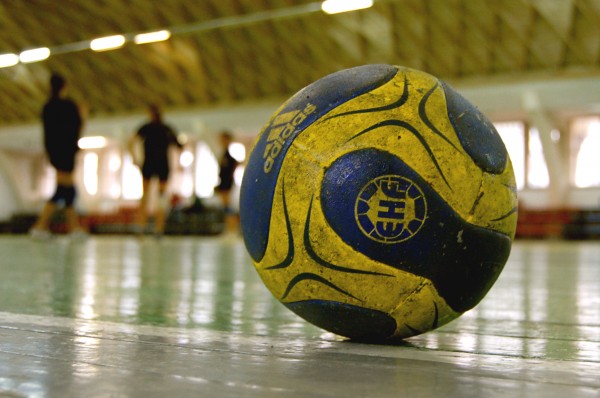 Let's see what was the most important moments of the previous week all around handball globe. Handball-Planet.com writes about that…
TOP 10 MOMENTS OF THE WEEK
1 – MONTPELLIER SCANDAL
Serious damage for handball sport caused by betting scandal of Montpellier players still is the topic number 1 of the sports media across Europe. What to say except "poor handball". French handball had fantastic opportunity to make strong European League in range of DKB Bundesliga, but after last week, we are all worried, who will invest money in the sport, where the TOP players are suspected?
2 – THW KIEL SCORED 82 GOALS IN FOUR DAYS
The best team in the World, THW Kiel has showed great attacking performances in the last four days. Jicha and Co. beat Neuhausen 39:20 in Bundesliga and after only three days repeat fantastic score with an win over Swedish Savehof 43:34 in the VELUX EHF Champions League. In total, 82 goals in two matches…
3 – KADETEN SCHAFFHAUSEN WITH FOUR DEFEATS IN A ROW
Three times in a row Swiss champion, Kadetten Schafhausen has a lot of problems at the beginning of a new season. In the last nine days, Swiss team lost four matches. First against F.C Barcelona at the VELUX EHF CL Round 1, then Bern Muri and Otmas St Galen in domestic championship and on the end, Pick Szeged in Hungary. Headcoach Hrachovec has to change something, if he wants to stay alive…
4 – POPOVIĆ AND BULATOVIĆ STILL FOR MONTENEGRO?
– Two biggest Montenegrin handball stars, Bojana Popović and Katarina Bulatović said "godbye" to the national team after fantastic result at Olympic Games in London, where Montenegro won silver medal after tight final clash against Norway, but… . Katarina Bulatović was with the team during EHF Week in which Montenegro has played against Macedonia, while headcoach, Dragan Adžić left the place for Bojana Popović in the squad for EHF EURO 2012 in Serbia if "she changed her decision"…
5 – ANDERS EGGERT LIKE A "GOAL MACHINE"
Danish left wing had fantastic night in Serbian city of Niš, where his SG Flensburg celebrated the first win in the VELUX EHF CL over RK Partizan 37:31. Anders scored 13 goals from 15 shots and became the best scorer of Round 2.
6 – CELJE PL "BLACK DAYS"
Slovenian vice-champion, Celje Pivovarna Laško has no luck in the last seven days. Headcoach Vladan Matić has lost the second left back from the roster. After Gregor Potocnik, also Rok Žuran broke knee ligaments, so Celje will have a lot of problems in rotation in the period to come. Also, Celje has lost derby match last week against Gorenje 24:25 in the last seconds of the match. That wasn't the last defeat, because BM Atletico Madrid took points from "Zlatorog" after good second half – 28:22.
7- SANKT PETERSBURG "LOST IN THE ELITE"
The worst team in this season of the VELUX EHF Champions League is probably Russian vice-champion, Sankt Petersburg. They lost two matches with 10 and more goals against Gorenje and Vive Targi Kielce. Russian vice-champion is playing domestic matches in Chekhov, so that is one more reason, why we don't have to expect better results from them…
8 – LARVIK'S HEGEMONY…
250 matches without defeat! That is a score of Larvik HK in Norwegian competitions in the last few years. Norwegian TOP team only lost four matches and had four ties in this century! Oh, my God!
9 – POLES LIKE "CHUPA-CHUPS"
Ivan Čupić becomes one of the most loved players of Vive Targi Kielce. His arival sent out domestic legend Jurasik from the team, but who care, when "Chupa Chups" playing so good. Croatian NT player scored 12 goals in the victory ove poor St. Petersburg 31:21.
10 – COUNTDOWN – EHF EURO 2012
Women's EHF EURO 2012 will be held from 4th till 16th of December in four Serbian cities. Come and watch the games in Belgrade, Nis, Novi Sad and Vrsac…