Handball-Planet.com prestigious Jury consisted of 24 TOP players and coaches, handball legends, managers and journalists gave the award for the HANDBALL PERSON OF THE YEAR 2012 to Montenegrian NT and ZRK Buducnost' coach Dragan Adzic. Fantastic results in 2012, Women's EHF CL trophy, European gold medal at EHF EURO 2012 and Olympic silver medal in London were enough reasons for this title.
Handball-Planet.com choose the best time to give a small trophy to laureate during WWCH 2013 in Belgrade – Serbia.
– I am very happy that I was voted by such a great names of our handball world. That is a honour not only for me, but for all people who are working in Montenegrian handball for quality work, but before and after that, for commitment and fantastic energy of our girls – said Dragan Adzic after he took the trophy in his hands:
– It was a long way. This is my 14th season in ZRK Buducnost. I was lucky to work with many great coaches, to learn from them and have a chance to follow TOP handball. I got a chance to show what I can. This is a product of years of the club's investment in my career, but also my attitude to sport.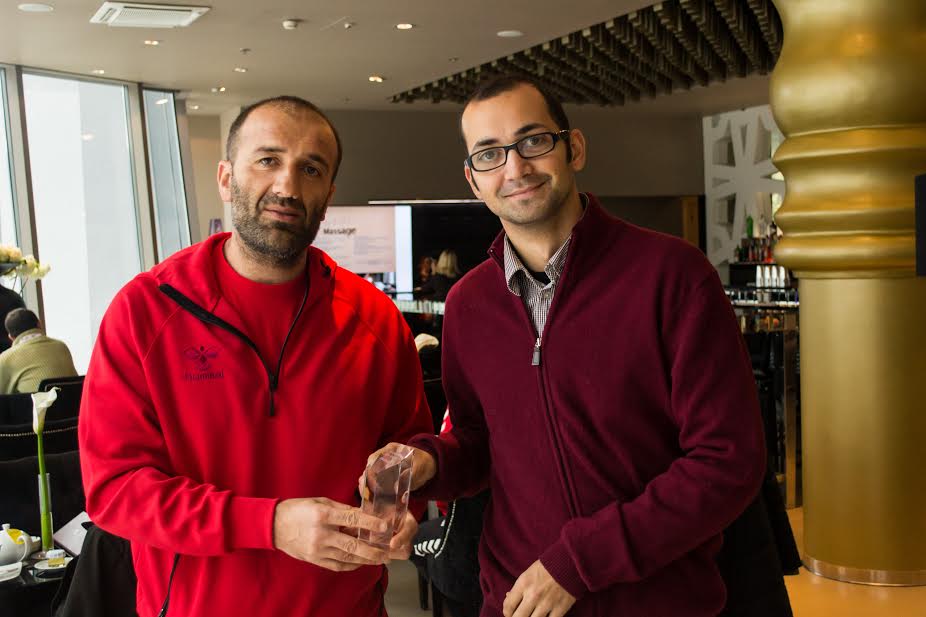 Country with a few women's handball teams and extremely small base of players is on the TOP of the handball world what is unbelievable…
– That could be a topic of some scientific research from many aspects. Girls character and their attitude to sport is very important, but also awareness, who we are and what we want to achieve. That are some things inside of every person. Handball is more than sport for us.
Bojana Popovic won the second place in the voting for HANDBALL PERSON OF THE YEAR 2012?
– I think that it would be more fair to give award to her, beucase all what she gave to the women's handball in his career. Jury made decision probably on success at EURO 2012, where Bojana didn't play. However, this award is just a recognition for all success which we made in 2012. Thanks again – concluded for Handball-Planet.com, Dragan Adzic.