Asia
UAE CHAMPIONSHIP: SHARJAH DEFENDS THE TITLE, AL JAZIRA RUNNER-UP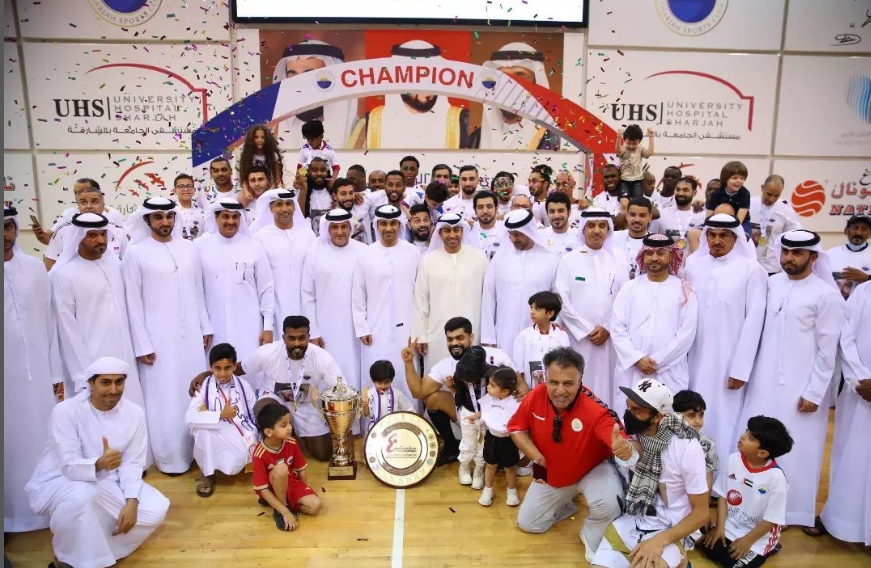 2021/22 UAE championship confirmed domination of Sharjah club: they have won the title without a single defeat. In the eight-clubs league, Sharjah practically secured a title after a derby victory against Al Jazira. Despite the change of professional player at the beginning of the season (Egyptian Ali Zein joined Barcelona and was replaced by Tunisian star Mosbeh Sanai) and mid-season change of the coach, Sharjah celebrated the championship crown with a last-round win against Al Nasr.
Surprise of the season was Al Jazira: the Pride of Abu Dhabi is back to the top of the handball in the Gulf region. After a slow start of the season, French international Leo Renaud was replaced with former Radnički Kragujevac playmaker Nemanja Vuković. The team, led by coach Walid Ben Amor, grew steadily and managed to win against all the competitors except Sharjah to climb from the bottom to the 2nd place.
The next competition in the UAE is a cup that will be played between April 3rd and April 17th. Sharjah is defending the cup title as well.
Article by M.S