VELUX EHF CL: THW Kiel with home win over Atletico, Vive Kielce too strong for Bjerringbro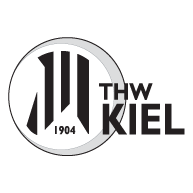 Dushebayev decided to give rest to some of the biggest stars of Atletico Madrid in order to be more fresh for the upcoming important ASOBAL game against Barcelona which might decide some things how the ASOBAL will carry on. Therefore THW Kiel were huge favorite and despite struggling in the first half which ended 15:15, they won the second half convincingly with 16:12, and full time win with 31:27. Jicha scored 13 goals for THW Kiel, while Markussen was Atletico's best with 8.
In Denmark, it was the second time in this season, that Vive Targi Kielce beats Bjerringbro Silkeborg, once again proving that they are undisputed leader in group C. From the begining, they had everything under control and the only one hosts advantage was 2:1. Great playing of Vive's wingers and polish golkeeper Sławomir Szmal made that result after the first part of the match was 11:18. It was one of the best game for Manuel Strlek, who had 100% efficiency in first 30 minutes (5 goals). The second half was part of Bjerringbro's good play. Vive's players made a lot of mistakes in offensive, but last 15 minutes shows that it was just a momentary lack of concentration. Good games played Krzysztof Lijewski (6 goals and many assists) and Michał Jurecki, who proved that he's one of the best left back player in Europe.
VTK: Szmal, Buchcic – Zorman 3, Lijewski 6, Strlek 6, Bielecki 1, Musa 1, Stojković 2, Cupić 4 (1), Jurecki 6, Olafsson 3, Tkaczyk 1, Tomczak 1 (1)
Silkeborg: Green – Toft Hansen 5, Kristiansen 3, Lauge 5, Mortensen 5, Jorgensen 3, Olafsson 4
In the other two games yesterday: Dinamo Minsk 31:24 Fuchse Berlin, Montpellier 25:27 Flensburg
TEXT: Ida Baran