VIDEO: Two decisive minutes of Benfica – Sporting clash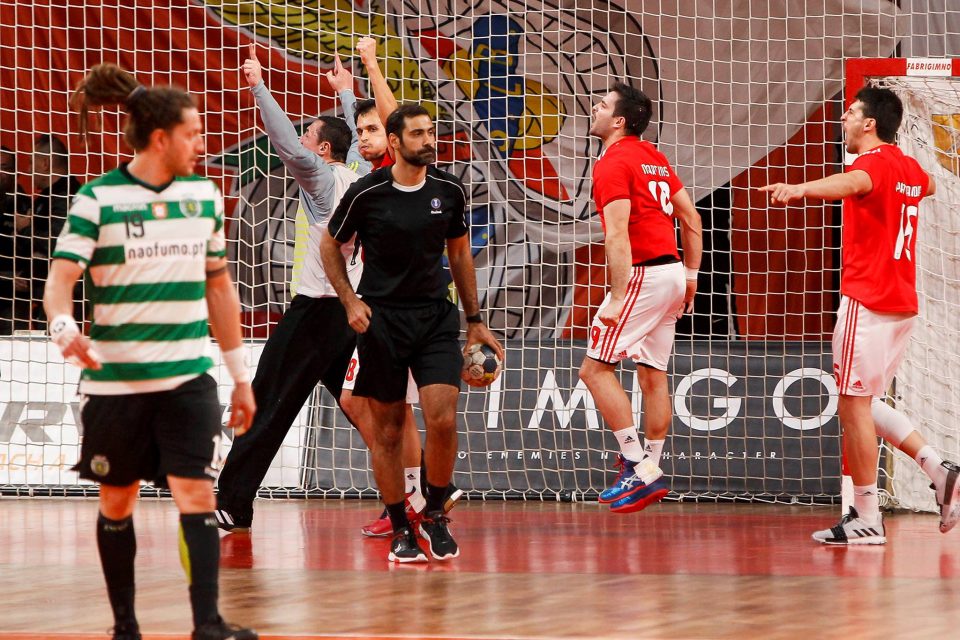 Very interesting finish of the regular season in Portugal. Sporting CP beat FC Porto 26:23 in the derby, afterward Benfica outplayed reigning champions in green-yellow jersey 26:25 in the local derby.
Take a look on the last two minutes of the clash with the last shot of Carlos Ruesga stopped by goalkeeper Borko Ristovski (SUBSCRIBE ON YOUTUBE CHANNEL).
STANDING:
1.

Porto

26
24
0
2
905:567
74

2.

Sporting

25
23
0
2
792:598
71

3.

Benfica

25
22
0
3
787:571
69

4.

Madeira

26
17
0
9
685:644
60

5.

Aguas Santas

26
16
1
9
773:667
59

6.

Belenenses

25
14
1
10
726:663
54

7.

ABC Braga

25
13
2
10
667:620
53

8.

Maia-Ismai

26
11
1
14
655:680
49

9.

Avanca

26
11
0
15
663:712
48

10.

Boa Hora

25
9
2
14
636:707
45

11.

SC Horta

26
7
0
19
596:777
40

12.

Fermentoes

26
4
1
21
565:775
35

13.

AC Fafe

26
4
0
22
603:733
34

14.

Arsenal

25
0
0
25
549:888
25
PHOTO: Benfica Facebook