VIDEO: Zvonimir Noka Serdarusic is back to TOP Handball!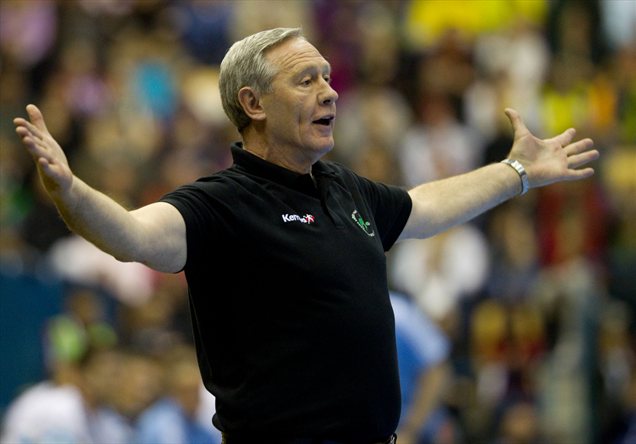 Zvonimir Noka Serdarusic has left the "game of the big guys" in summer 2010 after failure in the qualifications for the World Championship 2011 when his team, Slovenia, lost the battle against Hungary.  Heathly problems, accusations about the EHF CL final 2007 in which THW Kiel won the first ever EHF CL trophy, average results with Slovenian team and RK Celje Pivovarna Laško, forced the man who was one of the makers of fantastic handball team in Kiel in the last 20 years, to withdraw from the handball court.
However, in "up and down" story typical for every life and professional career, five years after he left Slovenia, Croatian coach from Bosnian city of Mostar is again in the saddle. After only average season with Aix Provence, the solid French team, but nothing more than that and some speculations about job in Croatia national team, Serdarusic overtook the most ambitious project in the handball world – Paris Saint Germain.
Will he succeed in the country which language doesn't know, with the team who is under pressure in every single match of the season, but with amazing roster consisted of some of the best of the best players on the Planet?
We will see. The first training session was held earlier this week. You can see that in VIDEO…

Le premier entraînement de la saison by ParisSaintGermainHandball