After less than three days of our Voting Contest for the World's Best Player 2012, media attention worldwide and number of votes on our nominations are impressive – 4978 fans already used the oportunity to give a vote to one of the seven candidates. Until now, Czech's star Filip Jicha has the biggest support (1731 votes – 34,77%) ahead of Mikkel Hansen (1036 – 20,81%) and Kim Andersson (844 – 16,95%).
CURRENT STANDING:
FILIP JICHA 1731 (34,77%)
MIKKEL HANSEN 1036 (20,81%)
KIM ANDERSSON 844 (16,95%)
IGOR VORI 766 (15,38%)
GUDJON VALUR SIGURDSSON 225 (4,51%)
THIERRY OMEYER 222 (4,45%)
LUC ABALO 154 (3,10%)
*based on sum of the results from polls on HP and our FB Page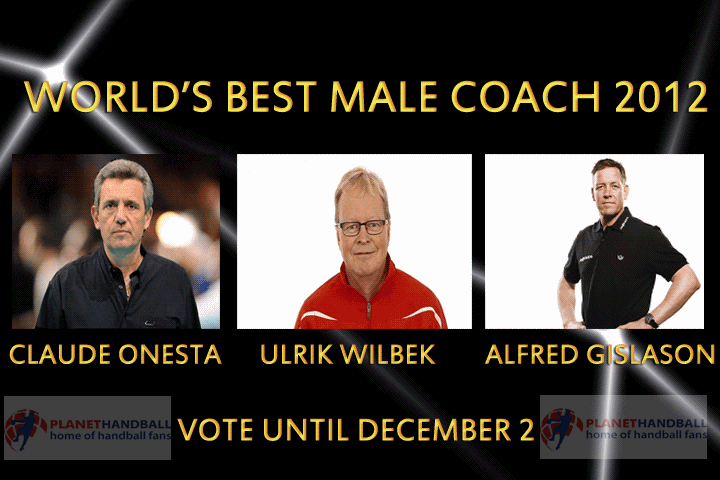 Only three coaches deserved nominations for the World's best coach in Men's Handball this year. Question is really difficult and if we look at preliminary results, this "race" will be interesting until the end. In this moment, Alfred Gislason leads ahead of Ulrik Wilbek.
CURRENT STANDING:
ALFRED GISLASON 541 (40,5%)
ULRIK WILBEK 481 (36%)
CLAUDE ONESTA 312 (23,5%)
*based on sum of the results from polls on HP and our FB Page