The Latest
Vote for World Young Handball Player 2022 until December 1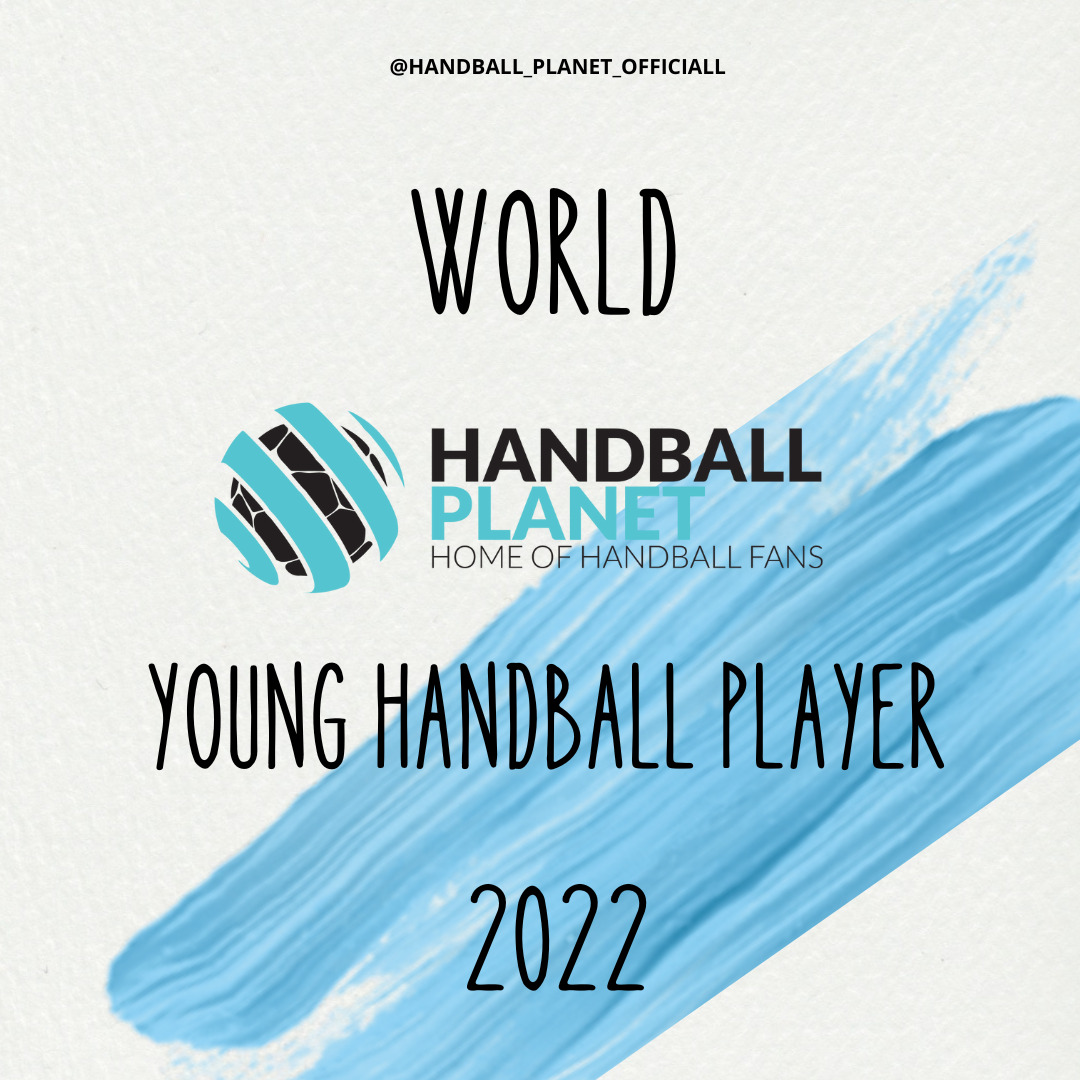 The ninth year in a row Handball-Planet.com organizes the voting Contest for the WORLD YOUNG HANDBALL PLAYER 2022.
Traditionally, our team supported by journalists from various European countries made the nominations of 28 players (four per position).
The last member of Jury are the visitors of Handball-Planet.com, which votes will be included in the final result.
Visitors can vote until December 1.
Contest including the boys born in 2000 and younger.
WORLD YOUNG LEFT WING 2022 VOTE
Alexander Blonz (Pick Szeged – Norway)
Baptiste Damatrin (HBC Nantes – France)
Samuel Zehnder (TBV Lemgo – Switzerland)
Alex Pascual Garcia (CS Dinamo Bucharest – Spain)
WORLD YOUNG LEFT BACK 2022 VOTE
Eric Johansson  (THW Kiel – Sweden)
Simon Pytlick (GOG – Denmark)
Hassan Kaddah (Zamalek – Egypt)
Julian Köster (VfL Gummersbach – Germany)
WORLD YOUNG PLAYMAKER 2022 VOTE
Domen Makuc (Barca – Slovenia)
Juri Knorr (GWD Minden – Germany)
Ahmed Hesham (USAM Nimes Gard – Egypt)
Tobias Grøndahl (Elverum – Norway)
WORLD YOUNG RIGHT BACK 2022 VOTE
Francisco Mota da Costa (Sporting CP – Portugal)
Mads Hoxer Hangaard (Aalborg Handbold – Denmark)
Emil Wernsdorf Madsen (GOG – Denmark)
Zoran Ilic (Telekom Veszprem – Hungary)
WORLD YOUNG RIGHT WING 2022 VOTE
Walther Chrintz (Fuchse Berlin – Sweden)
Mamadou Diocou (La Rioja – Spain)
WEST AV TEIGUM, HÁKUN (Skanderborg – Faroe Islands)
Antonio Martínez (BM Ademar Leon – Spain)
WORLD YOUNG LINE-PLAYER 2022 VOTE
Theo Monar (HBC Nantes – France)
Veron Nacinovic (MHC Montpellier – Croatia)
Javier Rodriguez (La Rioja – Spain)
Felix Möller (Savehof – Sweden)
WORLD YOUNG GOALKEEPER 2022 VOTE
Miljan Vujovic (TBV Stuttgart – Slovenia)
Viktor Hallgrimsson (GOG Handbold – Iceland)
Abdelrahman Mohamed (Al  Ahly – Egypt)
Dominik Kuzmanović (RK Nexe – Croatia)
PREVIOUS WINNERS:
Alex Dujshebaev 2014, Sander Sagosen 2015, 2016 and 2017, Dika Mem 2018, Magnus Rod 2019, Luis Frade 2020, Mathias Gidsel 2021.