Women's EHF CL 1/4 Final: Rostov against Brest!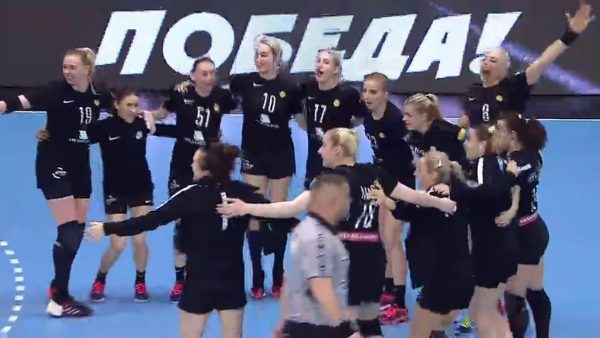 Women's EHF Champions League 1/4 final matches pairs are now known.
Metz Handball will meet Ramnicu Valcea, Esbjerg will chase ZRK Buducnost, Rostov Don will match Brest Bretagne, while Gyori Audi ETO KC will have difficult job against Neagu, Lekic and Co. in CSM Bucharest.
GROUP A
1. Metz W 10 5 3 2 289:270 13
2. Esbjerg W 10 6 1 3 289:279 13
3. Rostov-Don W 10 6 1 3 279:266 13
4. CSM Bucuresti W 10 5 1 4 251:250 11
5. Kristiansand W 10 2 1 7 281:303 5
6. Ferencvaros W 10 2 1 7 270:291 5
GROUP B # GROUP 2 MP W D L G PTS FORM
1. Gyor W 10 9 1 0 309:252 19
2. Brest Bretagne W 10 8 1 1 311:253 17
3. Buducnost W 10 5 0 5 271:266 10
4. Ramnicu Valcea W 10 3 1 6 245:252 7
5. Krim W 10 2 1 7 250:291 5
6. Savehof W 10 1 0 9 224:296 2