Women's EHF CL: Gyor and Brest at TOP 8, another great match of Cristina Neagu!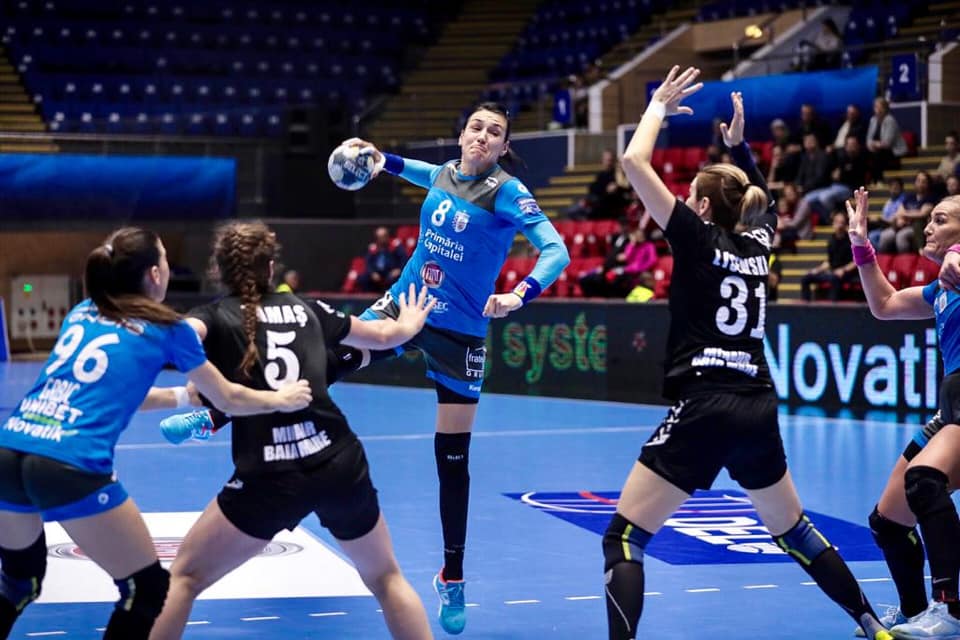 Gyori Audi ETO KC and Brest Bretagne are the first two teams qualified for the Women's EHF Champions League TOP 8.
CSM Bucharest made a big step towards TOP 8 by taking points in Norwegian Kristianstad against Vipers 25:23 with Cristina Neagu in the main role with 14 goals.
Here are the complete results of the Round 7.
GROUP 1
Metz W – Esbjerg W 31:31
Ferencvaros W – Rostov-Don W 31:35
Kristiansand W – CSM Bucuresti W 23:25
STANDING:
Metz W 7 3 3 1 203:190 9
Rostov-Don W 7 4 1 2 194:182 9
Esbjerg W 7 4 1 2 199:194 9
CSM Bucuresti W 7 3 1 3 170:176 7
Kristiansand W 7 2 1 4 200:208 5
Ferencvaros W 7 1 1 5 194:210 3
GROUP 2
Brest Bretagne W – Savehof W 31:22
Buducnost W – Krim W 30:28
Ramnicu Valcea W – Gyor W 20:29
STANDING:
1. Gyor W 7 6 1 0 217:168 13
2. Brest Bretagne W 7 6 1 0 217:181 13
3. Buducnost W 7 4 0 3 188:185 8
4. Ramnicu Valcea W 7 2 0 5 160:169 4
5. Krim W 7 1 0 6 167:203 2
6. Savehof W 7 1 0 6 163:206 2