A little bit more than two months after having obtained the World Championship title in Serbia, the Brazilian team will be present in the South American Games in Chile with eleven of the players that lifted the trophy last December. The objective is clear: to steal the title from the hands of current holders, Argentina.
This tournament is the first step on the Olympic race, for South American countries, and even though Brazil is already qualified to Rio 2016 (host nation) they feel the need to compete in full strength to gain yet another medal. Captain Fabiana Diniz said to CBHb's website: "We always had certain hegemony in America, but now it has been undoubtedly crowned with the World Championship title, so we want to play as World champions. We want to do well and celebrate once again".
Among the World Champions will be Bárbara Arenhart, Alexandra Nascimento, Ana Paula Rodrigues, DeoniseCavaleiro, Fernanda França, FabianaDiniz (Hypo NÖ, AUT), Samira Rocha (MiosBiganos, FRA), Amanda de Andrade (Supergasbras/UNC/Concórdia, BRA), Hannah Nunes  (Metodista/São Bernardo, BRA), Elaine Gomes (Assoc. Cult. e Esp. Força Atlética, BRA) and Mayara Fier de Moura (Blumenau, BRA).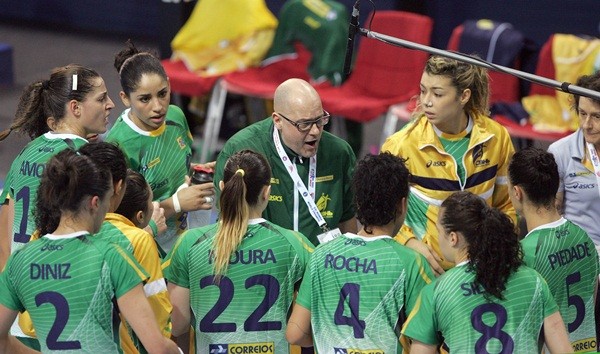 All players from Hypo NÖ will be in Santiago right after having played the quarter finals of the EHF Winners' Cup against Byasen Trondheim. The Austrian team has reached an agreement with the Norwegian side in order to play both legs of the competition on the 1st and 2nd of March and allow all players to be present in Santiago on time for the beginning of the South American Games.
Diniz also affirmed: "Nowadays, we're the team everyone wants to beat. We know that all teams on this tournament will face us with the same respect they always have, but this time they will be even more eager to beat us. We'll also face them with respect and focus on each game to get to the victory. The World Championship title is now part of the past and our work continues".
The women's tournament will begin on March 7th and finish on the 15th. There will be one group only,where all five competitors will play against each other. Title holders Argentina, Chile, Paraguay and Uruguay are the other four participant nations. Three teams will qualify for the Pan-American Games of Toronto 2015, where only one spot will be at stake to be in Rio 2016.
TEXT: LAURA AGENA