World Handball Player 2017 – TOP 5 stars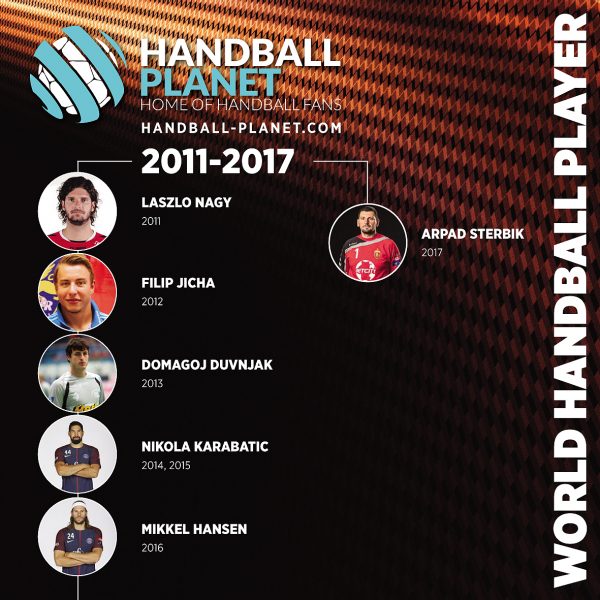 WORLD HANDBALL PLAYER 2017 is RK Vardar and Spanish NT goalkeeper Arpad Sterbik. Legendary No.1 was a favorite of majority of 30 handball journalists (27 countries – four continents) from all over the world. Sterbik has got also the biggest fan's support in voting ahead of PSG Handball left wing Uwe Gensheimer.
Arpad Sterbik won 89 points in total, it tight race with Uwe Gensheimer the "vice-champion" second year in a row (82), and his team-mates from PSG Handball, Nikola Karabatic (73), Mikkel Hansen (71) and Sander Sagosen (70).
WORLD HANDBALL PLAYER 2017 – TOP 5:
Arpad Sterbik 89
2. Uwe Gensheimer 82
3. Nikola Karabatic 73
4. Mikkel Hansen 71
5. Sander Sagosen 70