World's Best Player 2012: Three days left untill official nominations!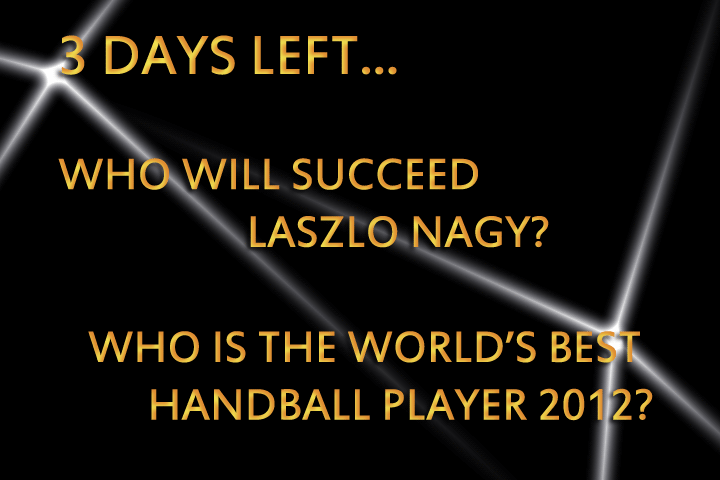 As last year, when Laszlo Nagy became the World's Best Handball Player 2011 by voting of 6.500 fans worldwide organised by Handball-Planet.com, our website organising the Contest for the World's Best Player 2012 from next Sunday until December 2. Only three days left since official nominations for the Best Player. Seven players – one from every position in the team will be nominated. Fans will have three weeks to vote on HP Poll and our Facebook Page and to select the best.
Icelander Dagur Sigurdsson was the World's Best Male Coach in 2011 by over than 1.200 votes. Handball-Planet.com will also nominate coaches for this year Contest. Who will be Sigurdsson's successor, you whill choose.