Kadetten extend domination in Switzerland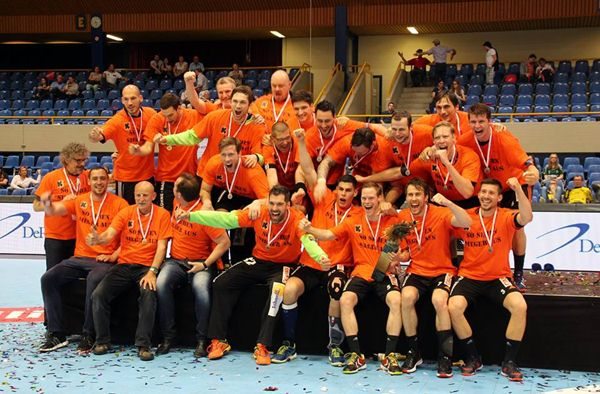 Kadetten Schaffhausen celebrate the ninth Championship title in Switzerland! The "orange boys" ended Play-Off Final series with a win over Wacker Thun 30:28 (18:14) for 3:2 in total in front of more than 3.000 fans at home.
Lars Walther team won its sixth domestic title in the last seven years, which present the best domination of the team from Schaffhausen in Swiss handball.
Kadetten SH – Wacker Thum 30:28 (18:14)
Kadetten: Portner(1.-30 und 45.-60./12 saves.), Marinovic(31.-44./1save.) Brännberger(2), Csaszar(3), Cvijetic(1), Graubner, Karacic(1), Koch(2), Liniger(9/4), Maros(4), Pendic(1), Stojanovic(6), Tominec; Küttel