Celje PL conquer Tatran's fortress – Powerful RK Vardar smash Meshkov Brest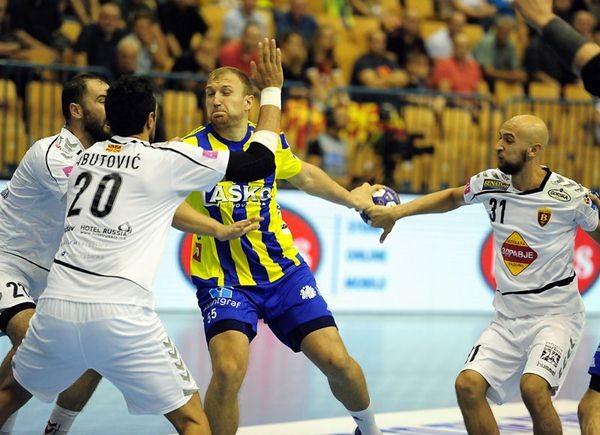 Two interesting matches have been seen at the start of SEHA GAZPROM League Round 3. After two great performances against Meshkov Brest and PPD Zagreb, Tatran Presov lost their first home match against RK Celje Pivovarna Lasko 25:26 (13:12). Urban Lesjak had 14 saves, Ziga Mlakar netted nine goals for the winners, while 10 netted young Croatian right back Bruno Butorac for the home team.
RK Vardar had no troubles to easily put behind Meshkov Brest 31:23 (17:14). Ivan Cupic scored five goals for the winners, as Rastko Stojkovic and Siarhei Shylovich for Belarussian champions.
STANDINGS:
| | | | | | | | |
| --- | --- | --- | --- | --- | --- | --- | --- |
| 1. | Vardar | 3 | 3 | 0 | 0 | 95 : 65 | 9 |
| 2. | Tatran Prešov | 3 | 2 | 0 | 1 | 82 : 77 | 6 |
| 3. | Celje Piv. Laško | 3 | 2 | 0 | 1 | 75 : 76 | 6 |
| 4. | PPD Zagreb | 2 | 1 | 0 | 1 | 55 : 52 | 3 |
| 5. | Dinamo Pančevo | 2 | 1 | 0 | 1 | 49 : 49 | 3 |
| 6. | Nexe | 2 | 1 | 0 | 1 | 52 : 55 | 3 |
| 7. | Meshkov Brest | 3 | 1 | 0 | 2 | 75 : 79 | 3 |
| 8. | Metalurg | 2 | 1 | 0 | 1 | 48 : 52 | 3 |
| 9. | Vojvodina | 2 | 0 | 0 | 2 | 52 : 62 | 0 |
| 10. | Gorenje Velenje | 2 | 0 | 0 | 2 | 41 : 57 | 0 |