SEHA: Tatran beat PPD Zagreb – Meshkov furious finish in Celje!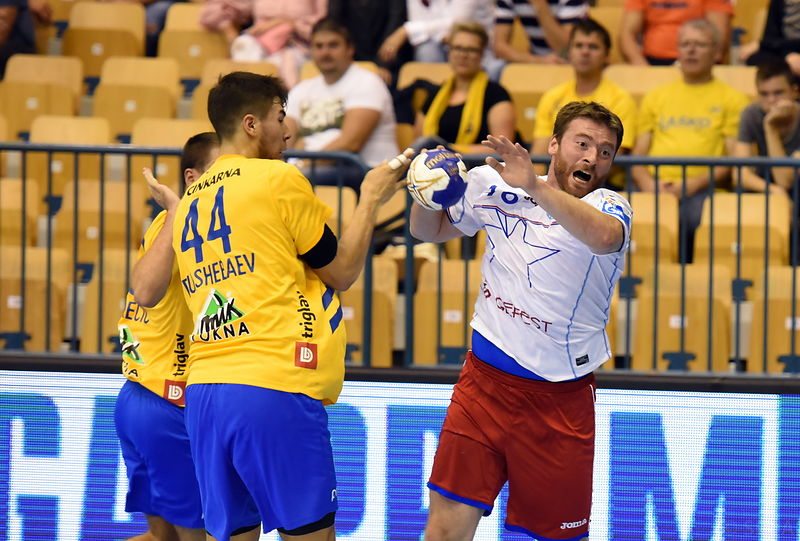 The Slovakian champions HC Tatran Presov made an impressive comeback on the winning track after stressful weekend in which they didn't succeed in the mission "EHF Champions League". Team led by Croatian coach Slavko Goluza outplayed RK PPD Zagreb 33:28 (18:18). Bruno Butorac (8 goals) and Dominik Krok (7) had key roles in home success of their team which came after starting win over Meshkov Brest last week.
RK Metalurg Skopje beat in away clash overexcited newcomers in SEHA GAZPROM League – the Serbian vice-champions RK Dinamo Pancevo 25:20 (16:9) with high pressure since the first second of the match which produced 8:0 after 12 minutes. Jovan Stojanovic netted five for the home team, just like Zarko Pesevski and Bozo Andjelic for the visitors.
Meshkov Brest finally won in Celje! The Belarussian champions beat Slovenian powerhouse 29:24 (14:15) thanks to impressive last 20 minutes of the match which blown away resistance of Branko Tamse boys. Petar Djordjic netted eight goals for the winners, while Ivan Pesic had 14 saves. On the other side, Ziga Mlakar scored six.
STANDINGS:
| | | | | | | | |
| --- | --- | --- | --- | --- | --- | --- | --- |
| 1. | Vardar | 2 | 2 | 0 | 0 | 64 : 42 | 6 |
| 2. | Tatran Prešov | 2 | 2 | 0 | 0 | 57 : 51 | 6 |
| 3. | Meshkov Brest | 2 | 1 | 0 | 1 | 52 : 48 | 3 |
| 4. | PPD Zagreb | 2 | 1 | 0 | 1 | 55 : 52 | 3 |
| 5. | Dinamo Pančevo | 2 | 1 | 0 | 1 | 49 : 49 | 3 |
| 6. | Celje Piv. Laško | 2 | 1 | 0 | 1 | 49 : 51 | 3 |
| 7. | Nexe | 2 | 1 | 0 | 1 | 52 : 55 | 3 |
| 8. | Metalurg | 2 | 1 | 0 | 1 | 48 : 52 | 3 |
| 9. | Vojvodina | 2 | 0 | 0 | 2 | 52 : 62 | 0 |
| 10. | Gorenje Velenje | 2 | 0 | 0 | 2 | 41 : 57 | 0 |