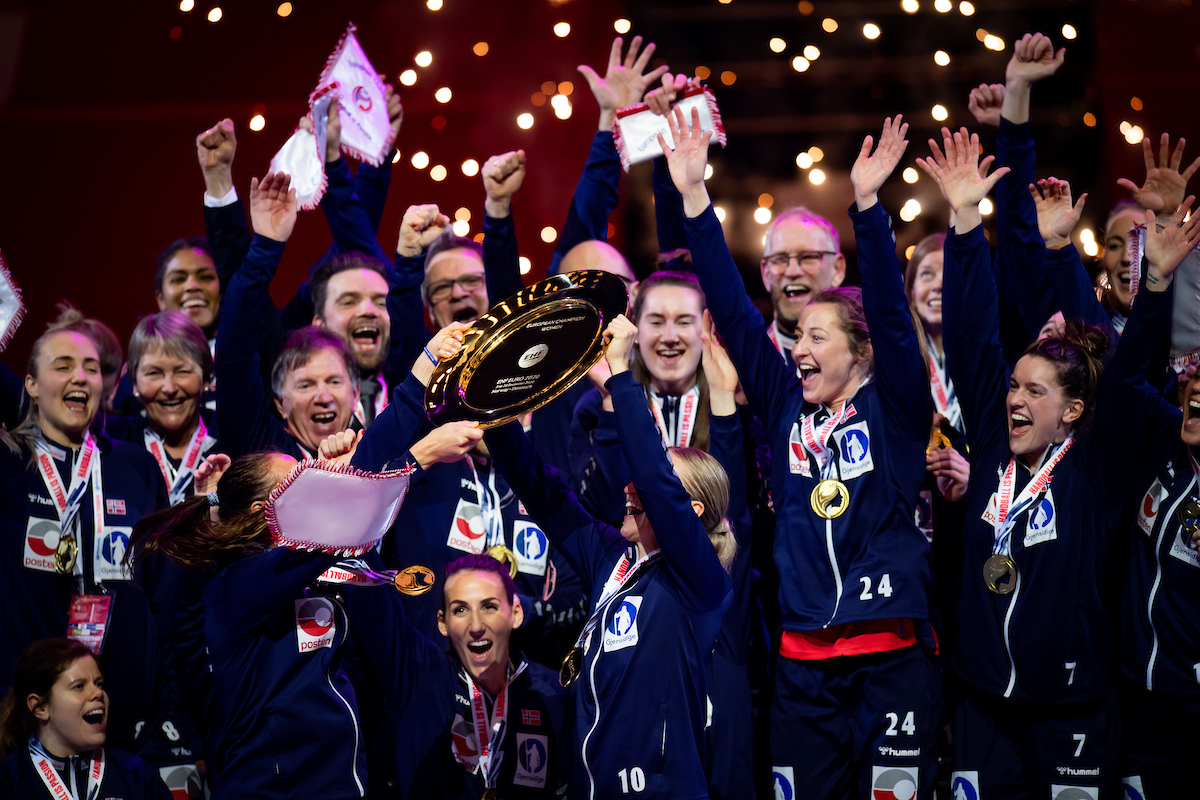 Since 2004 only two times Norway didn't won the trophy at European Championships! The team of Thorir Hergeirsson wrote the new chapter of handball history by taking the 8th EURO gold since the first one in 1998.
Norway beat France at Women's EHF EURO 2020 Final. French team stayed with one trophy just like Montenegro (2012) and Hungary (2000).
Denmark have won three EURO titles in 1994, 1996 and 2002.
Here are all the EHF EURO Finals.
| | | | | | | | | |
| --- | --- | --- | --- | --- | --- | --- | --- | --- |
| 1994 | | Denmark | 27–23 | Germany | | | | |
| 1996 | | Denmark | 25–23 | Norway | | | | |
| 1998 | | Norway | 24–16 | Denmark | | | | |
| 2000 | | Hungary | 32–30 (ET) | Ukraine | | | | |
| 2002 | | Denmark | 25–22 | Norway | | | | |
| 2004 | | Norway | 27–25 | Denmark | | | | |
| 2006 | | Norway | 27–24 | Russia | | | | |
| 2008 | | Norway | 34–21 | Spain | | | | |
| 2010 | | Norway | 25–20 | Sweden | | | | |
| 2012 | | Montenegro | 34–31 (2ET) | Norway | | | | |
| 2014 | | Norway | 28–25 | Spain | | | | |
| 2016 | | Norway | 30–29 | Netherlands | | | | |
| 2018 | | France | 24–21 | Russia | | | | |
| 2020 | | Norway | 22–20 | France | | | | |
Mandatory Credit © Sasa Pahic Szabo / kolektiff