For many of the stars players around the world of handball, it all started with a journey. A journey that took them to Gothenburg, Sweden. Partille Cup is not only a place for meeting new cultures and having fun, it is also a place where the new stars are born. I the coming 2016 European Women's Handball Championship many of the stars have started their careers in Gothenburg fighting for the gold in EOC (European Open Championship). The talented Romanian Christina Neagu is one of the shooting stars of handball. The right-handed CSM Bucuresti player was selected the player of the year 2010 and have kept developing her game constantly and now she plays for Buducnost since 2013.
The same year the Dutch center back Cornelia Groot was playing against another center back, Swedish Isabelle Gulldén, both in charge of the play making in their team. "Nycke Groot" is today representing Gyõri Audi playing Champions League against a.o. CSM Bucuresti. Last game in February 6th, Gyõri won 28:22 advancing to the second place in the race of the four play off-positions. Talking about Dutch handball stars, Estavana Polman is a part from being one of Netherlands greatest stars also the topscorer of Danish damehåndboldsligaen.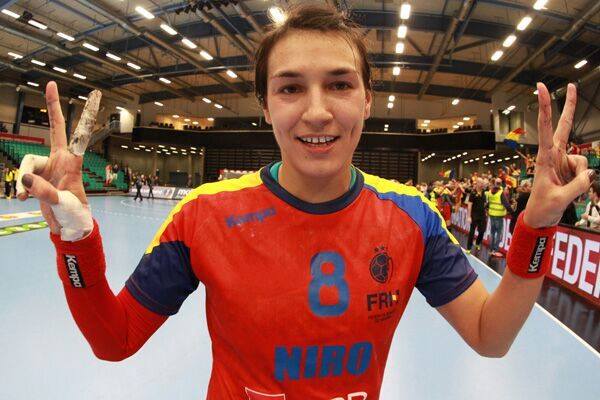 Isabelle Gulldén was some years later selected the MVP of the Women's EHF Euro 2014. Two years later one of Norway's (and the world's) greatest players entered the EOC stage and Partille Cup and led the team to victory. Nora Mørk went from Partille Cup and after the tournament she developed into one of the brightest shining stars of handball. Player of the year in Norway as well as All-star Right Back of the World Championship as well as the EHF CL 14/15. Recently Nora has signed a lucrative 3-year contract with Gyõri Audi (Hungary).
You need only 152 seconds to find out everything about the biggest world's youth tournament…