October 2018 is time when all best that global sports have will gather in Buenos Aires in ocassion of new Youth Olympic Games. For the first time, Beach Handball will be on the programme of the Games. It is one more proof that sand version of our sport is already well spread around the World. Anyway it's not reason to stop with expansion through "IHF trophy project" for Beach Handball.
April was dedicade for further development in the countries of East Africa. First, Uganda's city of Entebbe, situated on lake Victoria, hosted basic course which was combination of theoretical classes with practical training sessions.
Later, similar course but of higher level, was held in Mombasa, Kenya. Crowdy city on the cost of Indian ocean "saw" 5-days course which was crowned by one day tournament for female and male teams, with participation of four teams in each. Best of the players were elected on the lists of first Kenyan ever Beach Handball national teams.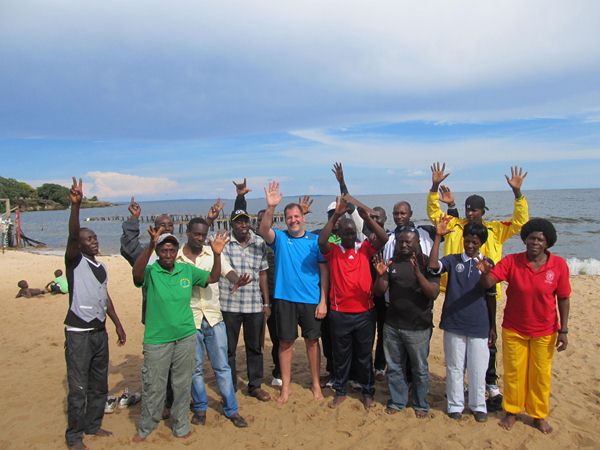 Last month, Morocco hosted lecturer Khaled Hassan and soon IHF lecturer Tom van Linder will visit Togo.
Soon, as part of mentioned developing project of IHF, players in national teams from Beach Handball's emerging countries in this part of Africa will be able to play first matches under thier national flags.
This summer will be "marked" by VII Beach Handball World Championship that will be held from July 12 till July 17 in Hungarian capital Budapest.
TEXT: X.Q