121 GOALS: Mikkel Hansen sets new all-time record!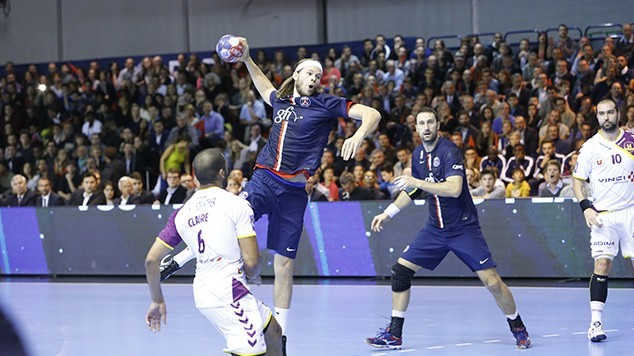 Danish bomber Mikkel Hansen set a new all-time record at VELUX EHF Champions League. The PSG Handball left back scored five goals against PPD Zagreb 32:32, 121 in total, which put him on the TOP of all-time goalscorer list in one season. He past Filip Jicha and Uwe Gensheimer records from 2010 and 2011.
"Unofficialy", Nenad Peruničić netted 120 goals in season 2001/2002, but in EHF CL statistics there are 82 goals in famous SC Magdeburg season when team from German East won EHF CL.
TOP 5:
1. Mikkel Hansen 121 (2015/2016)
2. Filip Jicha 119 (2009/2010)
3. Uwe Gensheimer 118 (2010/2011)
4. Momir Ilić 114 (2014/2015)
5. Kiril Lazarov 109 (2015/2016)