TOP 20 "BEST BUY" 2015/2016: Lauge and Karabatić – leaders!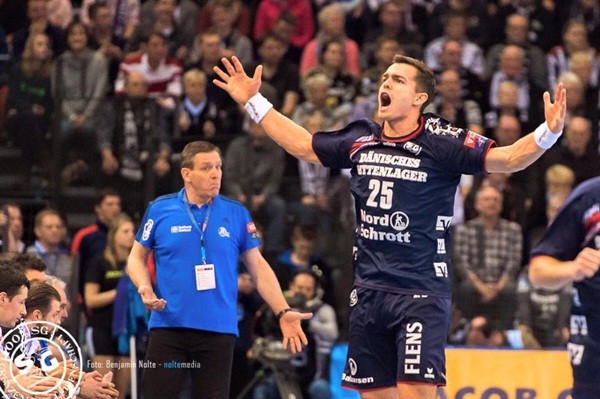 The end of May 2016 is the perfect period to see which players have been the best value for money in the season which coming to the end. Handball-Planet.com present the list of TOP 20 "BEST BUY" in season 2015/2016 based on what we have seen in the previous 10 months.
The guy who made extremely big step forward after many injury problems with finding new team last summer,Rasmus Lauge Schmidt, helped his new team-mates from SG Flensburg to become even stronger contenders in the race for the DKB Bundesliga trophy.
TOP 20 "BEST BUYS" – 2015/2016
Rasmus Lauge Schmidt (THW Kiel – SG Flensburg)
Nikola Karabatic (FC Barcelona – PSG Handball)
Mikael Appelgren (MT Melsungen – Rhein Neckar Lowen)
Darko Djukic (RK Metalurg – Besiktas MOGAZ)
Michael Damgaard (TT Holstebro – SC Magdeburg)
Iman Jamali (MVM Veszprem – IFK Kristianstad)
Boris Pukhouski (Azoty Pulawy – Motor Zaporozhye)
Janko Bozovic (HC Meshkov Brest – RK Metalurg Skopje)
Adrian Pfahl (HSV Handball – FA Goppingen)
Vincent Gerard (Dunkerque – HC Montpellier)
Niklas Landin (Rhein Neckar Lowen – THW Kiel)
Ahmed El Ahmar (El Jaish – Zamalek)
Darko Stanic (Rhein Neckar Lowen – El Jaish)
Henrik Mollgaard (Skjern – Paris Saint Germain)
Cristian Malmagro (HCM Baia Mare – Naturhouse La Rioja)
Luka Cindrić (RK Metalurg – RK Vardar)
Nebojsa Simic (Malmo – IFK Kristianstad)
Snorri Stein Gudjonsson (Selestat – US Nimes)
Vladimir Cupara (RK Crvena zvezda – BM Ademar Leon)
Tim Suton (TBV Lemgo – TUS Lubbecke)