7/10: Barca Lassa to play at Lanxess Arena again!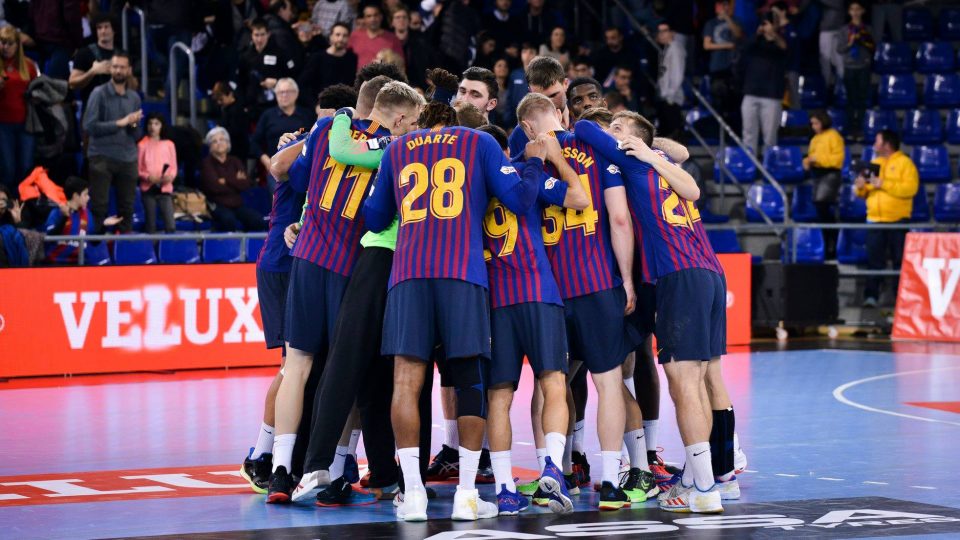 FC Barcelona Lassa will play at EHF Champions League Final4 for the seventh time. The Spanish champions confirmed placement in routine 60 minutes at Blaugrana against HBC Nantes 29:26 (17:14) which lost all the chances after home defeat a week ago – 25:32. Xavi Pascual had a chance to give a time on the court to all his players who stay ahead of the motivated rivals.
The Danish left back Lasse Andersson showed that he is still world class level after series of serious injuries, with five goals as the TOP scorer of the match.
Barcelona-Nantes 29-26 (17-14)
Barcelona: Lasse Andersson 5, Aitor Arino 4, Aleix Gomez 3, Nemanja Ilic 3 Victor Tomas 3, Dika Mem 3, Ludovic Fabregas 3, Aron Palmarsson 2 Raul Entrerrios 1, Gonzalo Peres De Vargas 1 Cedric Sorhaindo 1.
Nantes: Nicolas Tournat 5, Valero Rivera 4, Romain Lagarde 4, David Balaguer 3, Kiril Lazarov 3, Eduardo Gurbindo 2, Romaric Guillo 2, Dragan Pechmalbec 1, Florian Delecroix 1, Julian Emonet 1.
PHOTO: FCB Handbol Facebook