AFTER 10 YEARS IN KIEL: Dominik Klein to HBC Nantes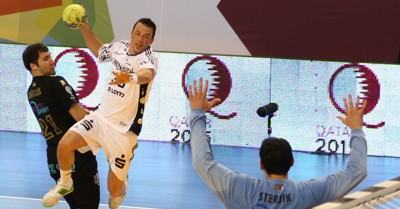 German left wing Dominik Klein will leave THW Kiel at the end of the season. German NT member is currently recovering from knee ligaments injury, but he will be fit to get the place in Gislasson roster's until the end of the season. That will be the way to say "godbye" to all those fans who supported him since he came to Kiel in 2006.
THW Kiel wanted to keep him for only one more year, but Klein was dissapointed with that option. At the end, the 32-years old wing signed two years contract with French team HBC Nantes, with an option of the third season if both sides would be satisfied.