Anti Doping Commision: Suspension for Mimi Kraus!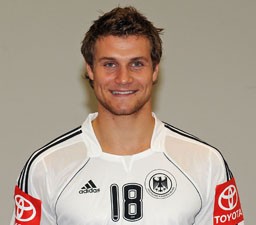 German playmaker Michael Kraus (31) won't be able to play handball in upcoming period due suspension of Anti Doping Commision of German Handball Federation, who couldn't find and test him couple of times. He is suspended with immediate effect.
"The DHB fully agrees with the zero-tolerance line of DOSB in anti-doping fight. Our Anti-Doping Commission will hear the case in the further proceedings consistent and based on the NADA Code and the Anti-Doping Regulations of the DHB, "says DHB President Bernhard Bauer. "I want to emphasize that this is not a positive doping test, but mandatory reporting and control failures in Michael Kraus. Unfortunately, I must also thereby find that Michael still has not really grown up -., He must learn to avoid such oversights – said the first men of the German handball.