Argentina 'Gladiators' ready for Qatar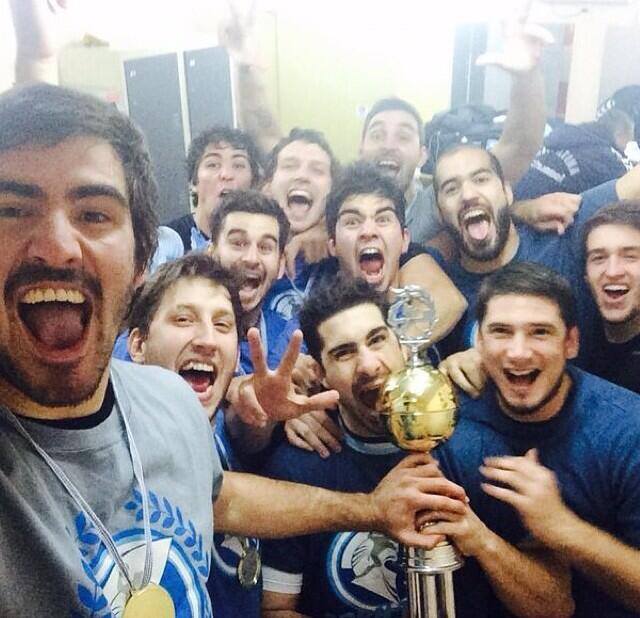 Eduardo Gallardo has defined a list of 18 players that will take part of a friendly tournament in France before the 24th World Championship kicks off in Qatar next January. The 'Gladiadores' will face the European champions, Argelia and Macedonia. The coach will have to make a new cut to that list to define the 16 players that will compete in Doha.
Despite being the South American champions, Argentina was unluckily drawn in the 'group of death' together with four European powerhouses such as Denmark, Poland, Germany and Russia. Saudi Arabia appears as the only 'weak' rival within the group, however, as Gallardo mentioned in an interview to sports channel TyC Sports earlier this week:"they're in the championship for a reason".
Argentina aspires to be back in the level displayed back in Sweden 2011, when they impressed everyone knocking down the hosts and Slovenia on the group phase to reach the main round. Diego Simonet, recently awarded as best handball player in Argentina, thinks that the performances in Spain 2013 were not truthful to the real level of the team and he's also confident that "if the team is in good shape, injury free, and with the same level shown in the Pan American tournament in Canelones earlier this year", they'll be in everyone's mouth.
The team will take off for France on January 6th and after the friendly matches will fly to Doha on January 16th.
The list:
Goalkeepers:
Matías Schulz – Nantes, FRA
Fernando García – Vernon, FRA
Juan Bar – SAG Polvorines, ARG
Wings:
Federico Fernández – UNLu, ARG
Federico Pizarro – UNLu, ARG
Facundo Cangiani – River Plate, ARG
Adrián Portela – River Plate, ARG
Backs:
Sebastián Simonet – US Ivry, FRA
Diego Simonet – Montpellier Agglomeration, FRA
Pablo Simonet – US Ivry, FRA
Leonardo Querín – Billère, FRA
Federico Vieyra – Istres, FRA
Juan Pablo Fernández – UNLu, ARG
Agustín Vidal – CB Maristas Algemesi, SPA
Juan Manuel Vázquez – River Plate, ARG
Line players:
Gonzalo Carou – Istres, FRA
Pablo Portela – River Plate, ARG
Sergio Crevatin – SAG Almirante Brown, ARG
TEXT: LAURA AGENA