Argentina still the best of America!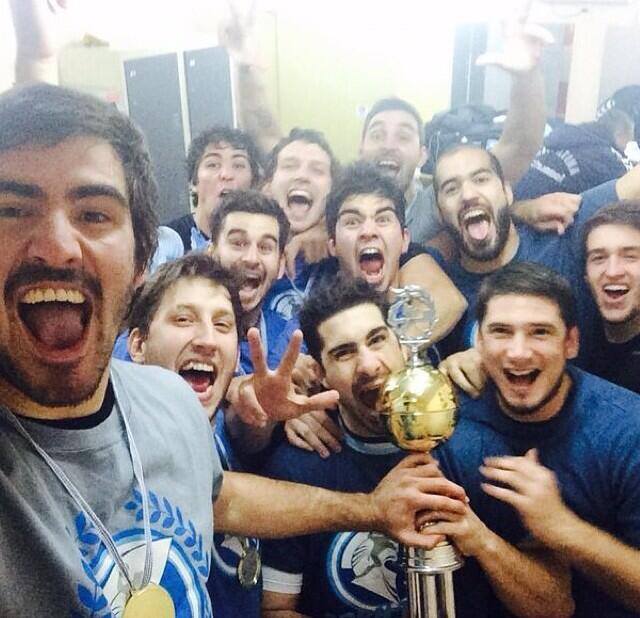 The Argentinian 'Gladiators' won their third Pan-American title in a row after beating all-time rival Brazil in an uneven final in Canelones, Uruguay, with a final score of 30-19. Both teams are qualified for Qatar 2015. Chile booked the third available spot for America. A derby between Argentina and Brazil is always a blockbuster, and this time it was not exception. The Pan-American title was up for grab and the conducted by Eduardo Gallardo were defending champions and maybe still hungry for revenge after the loss on the South American Games in Santiago last March.
This time both teams could count with their 'European' players and had shown forcefulness throughout the tournament, with convincing scores against all of their rivals on the way to the decisive match. That was probably the main reason why a tight final was expected, however, the final score and game progression was completely different from what everyone would have predicted.
The game started off quite even, however, Argentina displayed a tough defence and accurate scoring, while Brazil didn't seem to find and easy way through to the goal defended by Matías Schulz, who showed a great level and demonstrated why Slavko Goluza chose him to be a part of the World Selection only two weeks ago. The score showed 15-12 in favor to the Argies after the first half.
On the final 30 minutes of the game, the defending champions showed all of their potential and with an unstoppable Diego Simonet (11 goals), paved the way to a new title. The Brazilians were unable to overcome the speed and assertiveness of their rivals and after 14 minutes of play they only managed to score two goals. Ironically, goalkeeper Maik Santos was probably the best player for Brazil and was eventually chosen as part of the all-star team of the tournament. Fernando Pacheco was top scorer for the conducted by Jordi Rivera with six goals.
Argentina won with authority and walked firmly to their sixth Pan-American title, third in a row, and beat their all-time rival after two consecutive loses in official tournaments (South American Games last March and group phase in World Championship Spain 2013). After the game, coach Gallardo affirmed on radio show 'Handball de Primera': "It is an absolute pleasure to coach this team, we believed in ourselves again. We trained as had as ever and made history", and dedicated a few words to Montpellier's sensation, Simonet: "He's out of this world. In a few years, he'll be among the best players of the planet".
Apart from Argentina and Brazil, Chile is the third qualified for Qatar 2015. The conducted by Argentinian coach Fernando Capurro fought hard against home team Uruguay and took a 25-24 victory to secure their spot in the World Championship. Rodrigo Salinas was the top scorer with 12 goals.
Pay per view, handball for a few
On this fast moving and globalized world, it has become absolutely normal to have online streaming of all kind of matches, even here in South America. But a polemic decision was the trigger for a generalized discomfort during this Pan-American tournament: pay-per-view. The matches could be watched online only after having paid five dollars a game or ten dollars for the entire tournament. Although the amounts were not significant, this decision bothered lots of fans from different countries who showed their disagreement mainly through the social networks such as Twitter. In times where we were all able to watch both EHF Final 4 free of charge, it is at least polemic to limit the possibilities of following one of the most important tournaments of the continent. Radio show 'Handball de Primera', from Argentina, were the only media (apart from the paid live streaming) that broadcasted the final match.
TEXT: LAURA AGENA