SWE/POL 2023
Argentina with 12 ASOBAL players travel to WCh 2023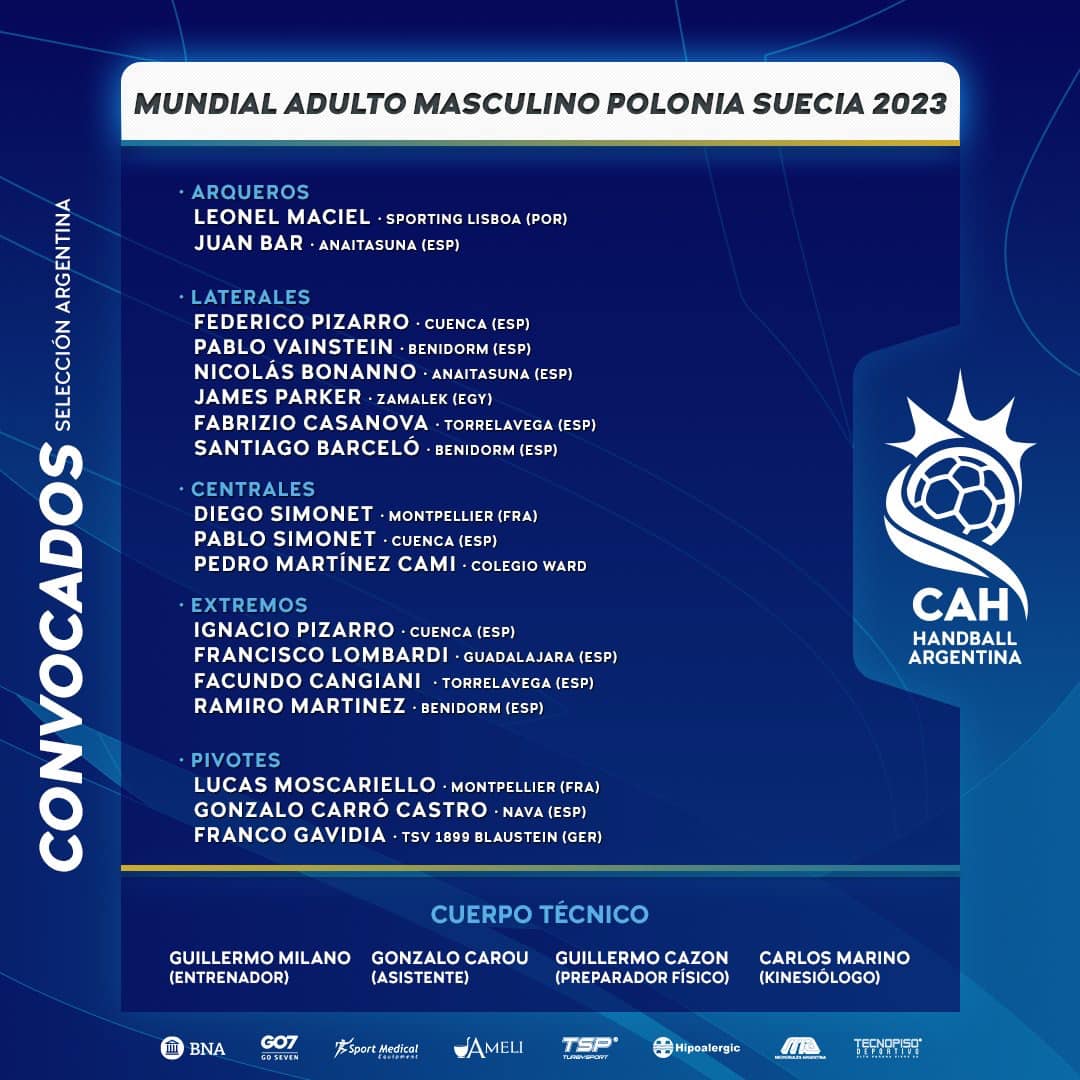 Argentina travel to World Championship 2023 with the aim to achieve historical result after the best one – 11th place at the last event in Egypt two years ago.
Now with Guillermo Milano on the bench after departure of Manolo Cadenas in 2021, Argentinians led by Diego Simonet, playmaker of HC Montpellier Handball, will have 12 players in the squad who are playing at Spanish ASOBAL league.
Argentina will meet Netherlands, Norway and North Macedonia.