SWE/POL 2023
Portuguese coach Paulo Pereira to miss first two matches due IHF punishment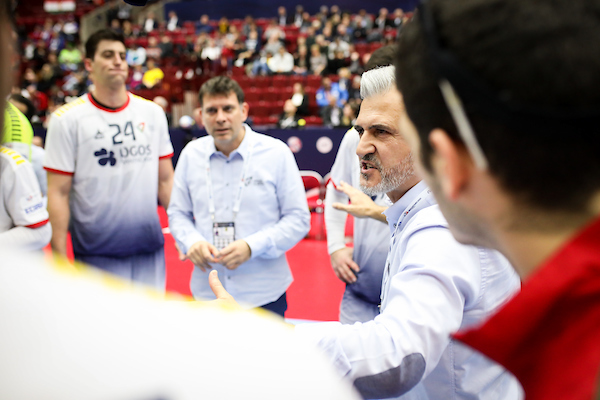 The Portuguese handball coach, Paulo Pereira, will be absent from the bench, due to suspension, in the first two matches of the World Cup, against Iceland and South Korea, in Kistianstad.
"We are focused on solving the problem and in these last two games I stayed half of the time on the bench to train communication, in order to flow between me and the bench", explained Paulo Pereira.
The coach was punished with two games of suspension following what happened at the end of the victory over France (29-28), in March 2021, in the pre-Olympic tournament, which allowed the unprecedented presence of Portugal in the Olympic Games Tokyo2020.
"I don't want to talk about it anymore and, for me, it's already buried", said Paulo Pereira.
The coach will be replaced on the bench by his assistant Paulo Fidalgo, but ensures, as already happened in the test at the Gjensidige Cup, he will be in constant communication, not being able to just go to the bench, nor go to the locker room at halftime.
Mandatory Credit © Anze Malovrh / kolektiff