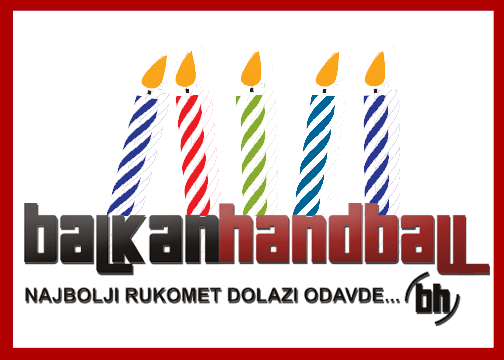 The most popular handball media in former Yugoslavia and one of the most recognized specialized handball websites, Balkan-Handball.com celebrates his 5th birthday. Small team of journalists and editors made a great job for our sport since 2007. More than 600.000 handball and sports fans visited BH in previous period. About 2.8 million visits and 8.1 million pages was open.
For five years, Balkan-Handball.com team published 6.800 articles what is amazing achievement for non-profit website!
HAPPY BIRTHDAY TO ALL PEOPLE AND FANS CONNECTED TO BH!
Wojciech