EGYPT 2021
Blaz Janc overload Achilles tendon, to miss next Barca's match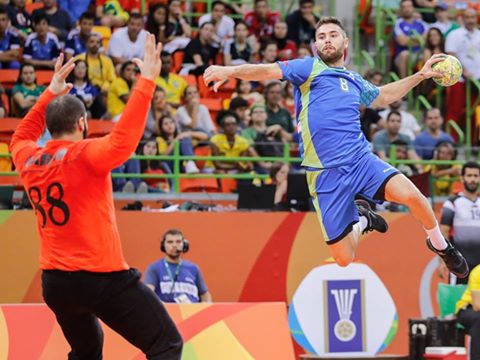 Barca and Slovenian national team right wing Blaz Janc has an overload in the Achilles tendon of his left foot and will be out for next Thursday's game (8:45 pm) at the Telekom Veszprém court, on his return to competition of Barça. The evolution of the Slovenian, who finished in ninth place in the World Cup in Egypt with his team, will mark the availability for the following matches.
Barça will resume the competition with a very busy schedule of matches. For starters, Barça will travel to Hungary to face Telekom Veszprém on Thursday (8:45 pm) in the postponed duel of matchday 5 of the Champions League.
Two days later, on Saturday at 12 noon, Xavi Pascual's men will play again at the Palau Blaugrana, receiving Helvetia Anaitasuna in a Sacyr ASOBAL League match.