Brazil take fourth European scalp!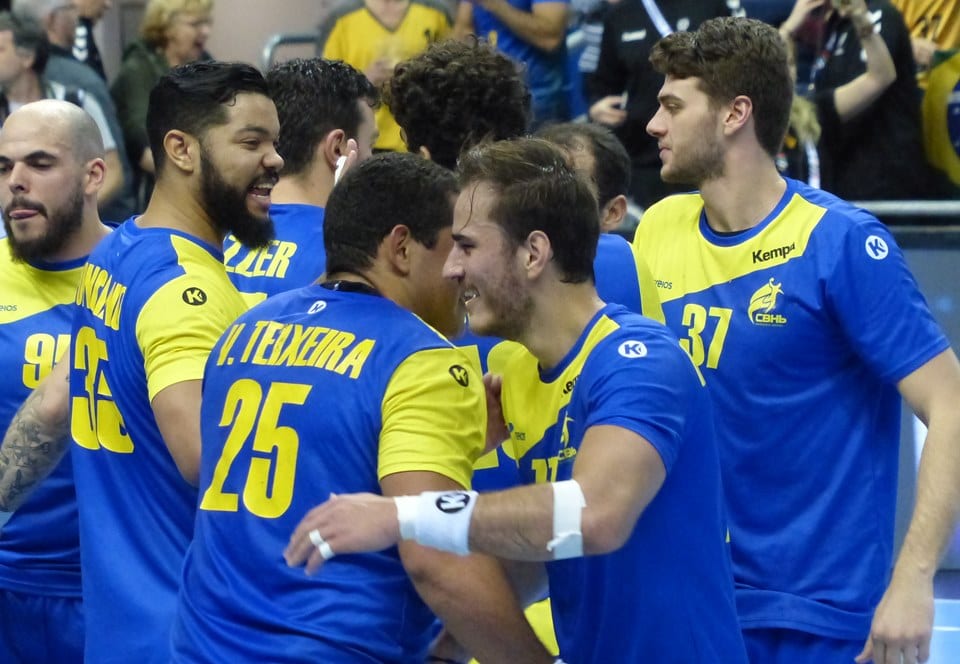 Brazil took the fourth European scalp at World Handball Championship 2019. The Pan American vice-champions are definitely the hit of the tournament in Germany and Denmark. They beat Russia, Serbia, Croatia, and now Iceland, which put them close to the fourth place in the group.
Brazil – Iceland 32-29 (15-15)
Brazil: Haniel Langaro 9, Jose Toledo 8, Alexandro Pozzer 4, Felipe Borges 4, Henrique Teixeira 2, Fabio Chiuffa 2, Rudolph Hackbarth 2, Vinicius Teixeira 1.
Iceland: Elvar Jonsson 7, Omar Magnusson 6, Bjarki Elisson 3, Sigvaldi Gudjonsson 3, Stefan Sigurmannsson 2, Olafur Gudmunsson 2, Gisli Kristjansson 2, Arnar Arnarsson 2, Bjorgvin Gustavsson 1, Olafur Gustafsson 1.
STANDING:
France 7
Germany 7
Brazil 4
Croatia 4
Spain 4
Iceland 0