"BRUTAL REACTION" IN VESZPREM: "Don't PLAY with them in pre-season anymore"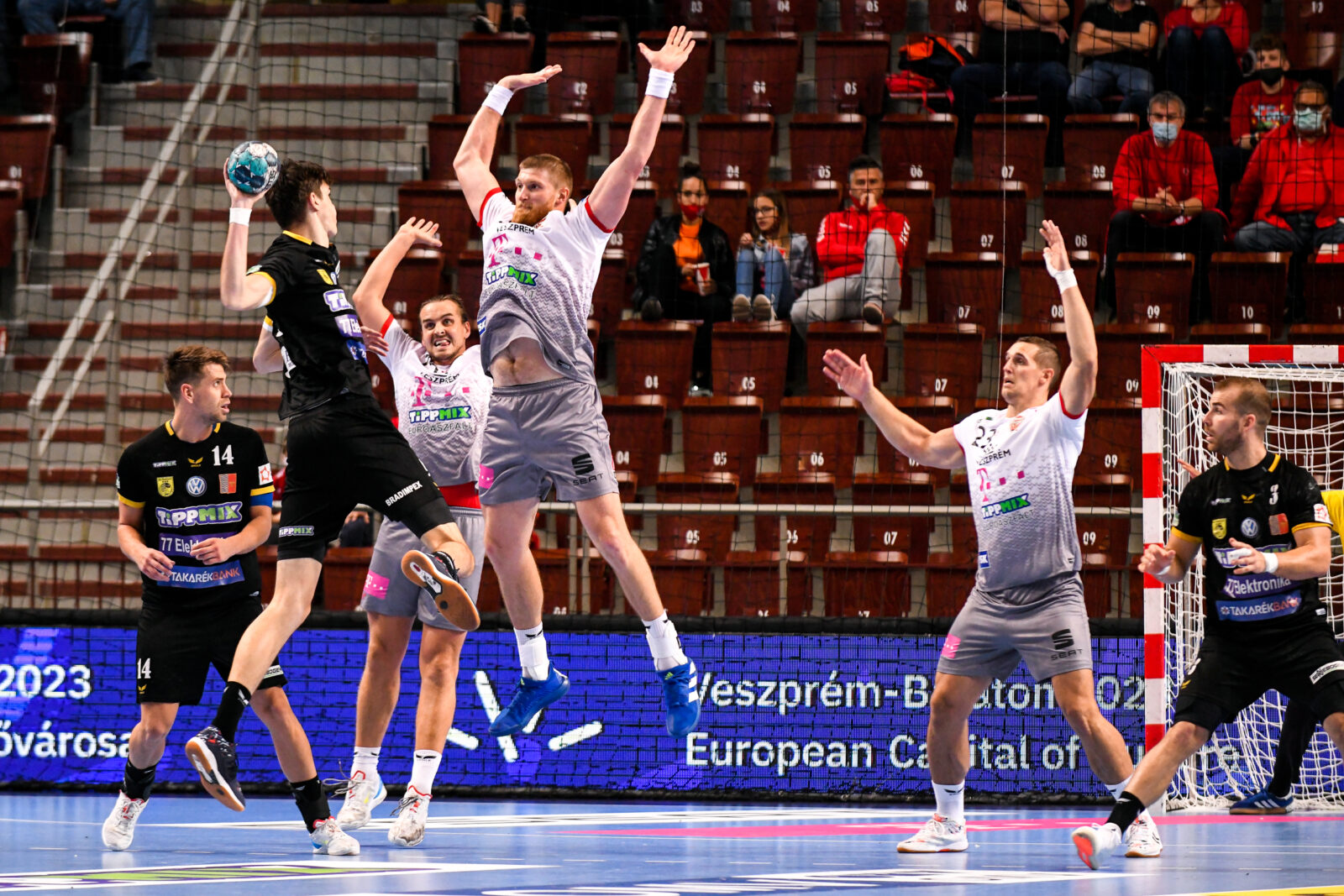 Balatonfuredi KSE made a huge surprise in the pre-season by taking playing 26:26 with the neighbors from Veszprem, but obviously they forced brutal reaction by the EHF Champions League 2019 finalists and one of the greatest team of current handball era. The final results speak itself, David Davis team smashed rivals 38:11 (17:4). Veszprem's goalkeeper Vladimir Cupara allowed only four goals in his net in the first half. Dejan Manaskov was TOP scorer with seven goals.
Balatonfuredi still have no win in the season 2020/2021 with two defeats and two draws, while this was Veszprem's seventh victory.
Telekom Veszprém – Balatonfüredi KSE 38:11 (17:4)
Telekom Veszprém: Cupara, Corrales – Manaskov 7, Tönnesen 3, Nilsson 2, Markussen 3, Ligetvári, Marguc 4, Lauge 3, Strlek 5, Blagotinsek 2, Nenadic 2, Maqueda 6 (1), Lékai 1
Balatonfüredi KSE: Bősz, Seprős, Andó – Kemény 3, Varga, Bóka, Szöllősi 4 (1), Kőhegyi, Dénes, Horváth, Ág, Malinovic, Szűcs 1, Brandt, Draskovics 1, Határ 2
STANDING:
1.

Telekom Veszprem

7
7
0
0
269:136
14

2.

Szeged

4
4
0
0
133:97
8

3.

Ferencvaros

3
3
0
0
94:61
6

4.

Gyongyosi

4
3
0
1
114:103
6

5.

Tatabanya

4
2
1
1
103:99
5

6.

Budakalasz

6
2
1
3
154:173
5

7.

Komloi

2
1
0
1
55:51
2

8.

Veszpremi KKFT

3
1
0
2
75:92
2

9.

Csurgoi

4
1
0
3
100:122
2

10.

Balatonfuredi

4
0
2
2
85:116
2

11.

Cegledi

5
1
0
4
106:164
2

12.

Oroshazi

6
1
0
5
133:192
2

13.

Eger

1
0
0
1
27:32
0

14.

Dabas

3
0
0
3
69:79
0
PHOTO: David Voros, Telekom Veszprem Handball