Balkan
Cristina Neagu was target of Rapid Bucharest fans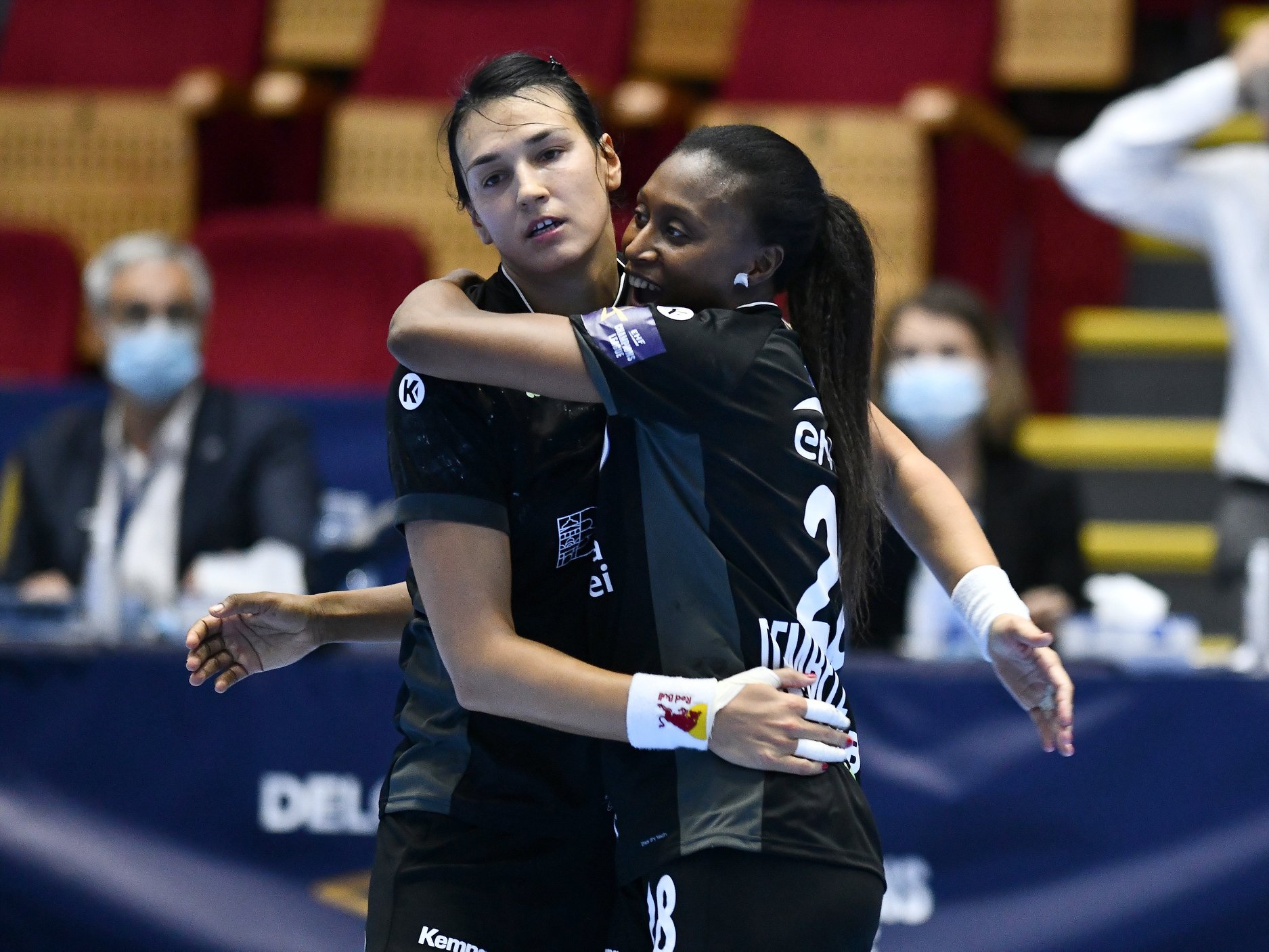 The name "Cristina Neagu" tends to generate the same kind of reaction all across the world of handball. Admiration. Admiration from teammates, admiration from coaches, admiration from opponents, and of course, admiration from handball fans. That is, except for one very specific type of fan. Rapid Bucuresti supporters, who, in their large majority, give color to Romanian top-flight football in addition to handball.
As surreal as it may sound, the relative newcomer on the modern European handball's big stage hails from Romania, the country where Cristina Neagu was born, raised, and where she's been playing for the majority of her highly lauded career at a club level. Neagu has also scored more than 900 goals and won both a World Championship and European Championship medal in the Romanian national jersey, with her individual titles and awards… needing a full article of their own to do them justice. For perspective, the entire Rapid team has scored 441 goals thus far in the current Women's EHF Champions League season, this being the club's first participation in the competition since a short-lived 2003/04 campaign that ended in the qualifying rounds.
But let's circle back to the "color" given by Rapid's fans to both football stadiums and handball arenas. The atmosphere created around bigger and smaller games is typically widely praised by the Romanian public and press, with Rapid's most hardcore fans often traveling across the country and even Europe to create a supportive and effervescent environment for their players. But the crowd's "color" bizarrely (for the untrained eye, at least) turned from burgundy with passion to red with anger on Monday, when Rapid faced 2016 Champions League winner CSM Bucuresti for the fourth time in just six months.
The match result was as predictable as it was clear, with Neagu's current team easing past its local rival to reach the quarterfinals stage of the Romanian Cup. What drew the attention and criticism of the Romanian press and even high-ranking politicians was the toxic atmosphere created by the Rapid fans in the stands against not only Cristina Neagu but several other (Romanian) players and CSM coach Adrian Vasile, the former national team skipper.
To give only one easily demonstrable example, every Neagu goal (and, as per usual in her career, there were many) was met with a crowd of the most despicable insults from the bulk of Rapid supporters. The insults grew louder and viler as the match progressed, culminating with a flood of invectives heard on TVs around the country as the four-time IHF World Player of the Year recipient was addressing the scandalous matter in post-game interviews.
To make the matter that much more scandalous and worrying for the integrity and fair play of the sport, the Rapid fans' shocking and obscene "spectacle" was witnessed impassively by the club's officials and brushed off in post-match statements as a result of a conflict with "Cristina Neagu the person, not Cristina Neagu the great handballer." The Romanian Handball Federation President, meanwhile, was quick to give an interview after the game that caused a public uproar of its own, insisting that he had heard nothing from the stands despite hundreds of spectator reports to the contrary and easily verifiable video evidence. While the Federation followed up with a statement promising to further analyze the case at a later date and suggesting those found guilty of "offensive, aggressive, and antisocial" behaviors will ultimately be punished, Constantin Din's history of handling such cases is spotty at best.
That's because this is actually far from the first time when the "passion" and "enthusiasm" of Rapid's fans have crossed all imaginable common sense and fair play limits. Cristina Neagu was insulted, harassed, and bullied (in an organized way) on multiple occasions during and after recent games between Rapid and CSM Bucuresti. No one did a thing. Rapid officials continue to stand united behind the turbulent fans. Sports governing bodies and other authorities continue to make empty promises while turning a deaf ear to everything happening around them or in front of their very eyes. The leader of the Rapid supporters claims the obscenities were "beautiful" and that they will continue for the foreseeable future.
If a woman (any woman) was addressed the same words, insults, and obscenities by a single man on the street, she could easily file a police complaint for harassment. Or maybe a bystander would jump to her defense, chastising the offender. If hundreds of (mostly) men do it in a handball arena on national TV to one of the best handball players in history, it's "beautiful" and a "normal" part of the sporting "spectacle." Why? Because she "can take it." Because she's "tough." Because she "makes a lot of money." Because she's "a trans" (yes, that is just one of the heinous words shouted in unison by the Rapid fans in a handball arena in 2023). Or because, and this is also a real "argument" used by many supporters in online and offline defenses of their behavior, she's "not really the best in the world." Apparently, that gives anyone a right to do and say anything without suffering any consequences whatsoever.
Written by AD