EHF
CROATIA FINAL SQUAD: Duvnjak negative, but still stayed at home!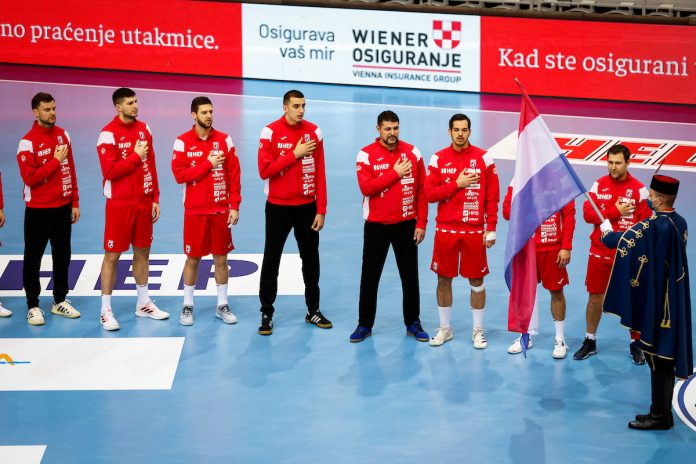 Domagoj Duvnjak has a negative test, but Luka Cindric is still positive and will remain in isolation in Osijek until further notice. Unfortunately, among the covid-19, the captain of the national team, Domagoj Duvnjak, has a back problem, and he will continue his therapy in Croatia, and hopefully join the national team later, the Croatian Handball Federation states.
Therefore, the coach Hrvoje Horvat decided to take all 19 players he had at his disposal during the preparations to Hungary, but Duvnjak and Cindric are still on hold…

Croatia will play France on Thursday at 20.30.
IVAN PEŠIĆ – TVB 1898 STUTTGART
MATE ŠUNJIĆ – US IVRY HANDBALL
MATEJ MANDIĆ – RK PPD ZAGREB
DAVID MANDIĆ – RK PPD ZAGREB
LOVRO MIHIĆ – ORLEN WISLA PLOCK
IVAN ĆUPIĆ – RK PPD ZAGREB
FILIP GLAVAŠ – HC TRIMO TREBNJE
MARIN ŠIPIĆ – RK PPD ZAGREB
LEON ŠUŠNJA – ORLEN WISLA PLOCK
ŠIME IVIĆ – SC DHfK LEIPZIG
IVAN MARTINOVIĆ – TSV HANNOVER-BURGDORF
LUKA CINDRIĆ – BARCA
DOMAGOJ DUVNJAK – THW KIEL
MARKO MAMIĆ – SC DHfK LEIPZIG
ZVONIMIR SRNA – RK PPD ZAGREB
HALIL JAGANJAC – RK NEXE
ANTE GADŽA – HC VARDAR 1961
NIKOLA GRAHOVAC – RK PPD ZAGREB
TIN LUČIN – ORLEN WISLA PLOCK