EHF
BELARUS FINAL SQUAD: Karalek in the team!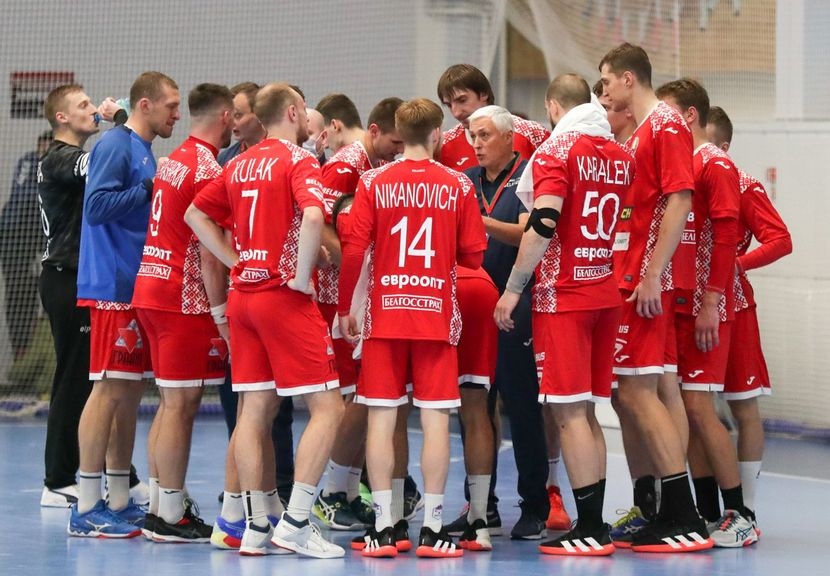 The Belarusian squad (20 players) for the EHF EURO 2022 has been selected. The main star, Artsem Karalek, who has been doubtful due to an ankle injury, is in the squad. The only absent player is the goalkeeper of Motor Zaporozhye, Ivan Maroz, who has an unknown injury.
Belarus will play their preliminary round matches in Bratislava, against Germany, Poland and Austria.
Goalkeepers: Viachaslau Saldatsenka, Ivan Matskevich, Ilya Usik (all Meshkov Brest)
Wingers: Mikita Vailupau, Andrey Yurynok, (both – Meshkov Brest), Vladislav Krivenko, Evgeniy Nikanovich (both – SKA Minsk)
Line players: Artsem Karalek (Lomza Vive Kielce), Viachaslau Bokhan (Motor), Yuri Lukyanchuk (Cocks), Viktor Zaitsev (Permskie Medvedi)
Left backs: Viachaslau Kulesh (Lomza Vive Kielce), Yulyan Hiryk, Kiryl Samoila (both – SKA Minsk)
Playmakers: Vadim Gayduchenko (St. Raphaël, France), Artsiom Kulak (Chekhovskie Medvedi, Russia), Igor Belyavsky (SKA Minsk).
Right backs: Aleh Astrashapkin (CSKA Moscow), Mikalai Aliokhin, Matvey Udovenya (both – SKA Minsk)