Cupara brings 16th Polish Cup trophy to Kielce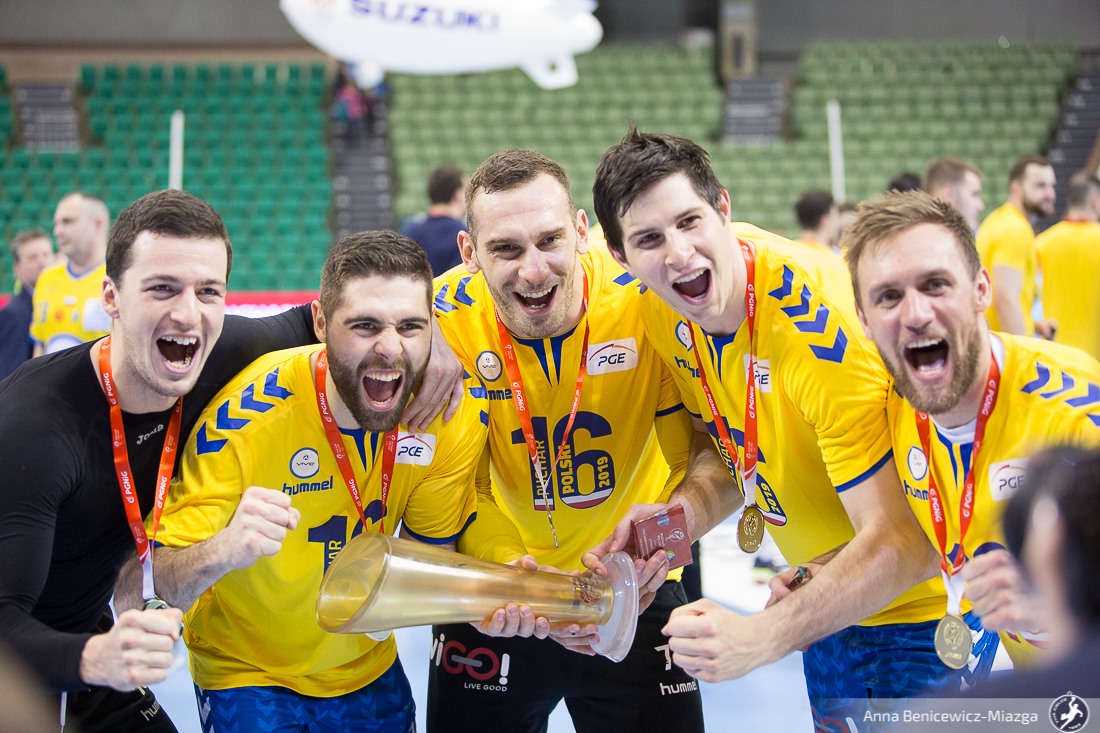 PGE Vive Kielce won 16th trophy in the Polish Cup, 11th in a row! Team of Talant Dujshebaeb had goalkeeper Vladimir Cupara on the right place in the most decisive moment – the last attack of the "Oilers". A big celebration could start.
Kielce will play at VELUX EHF Champions League Final4 in Cologne on June 1 and 2.
Orlen Wisła Płock – PGE VIVE Kielce 25:26 (11:9)
Orlen Wisła Płock: Morawski, Wichary – Daszek 9, De Toledo 2, T. Gębala 3, Góralski, Krajewski, Mihić 1, Mlakar 2, Moya 1, Obradović, Piechowski 1, Racotea 1, Sulić 5, Zdrahala
PGE VIVE: Cupara, Ivić – Aguinagalde 2, Bis, Cindrić 5, A. Dujshebaev 1, Fernandez Perez 2, Jachlewski 2, Janc 5, Jurkiewicz 1, Karalok 3, Kulesz 3, Lijewski, Mamić 1, Moryto