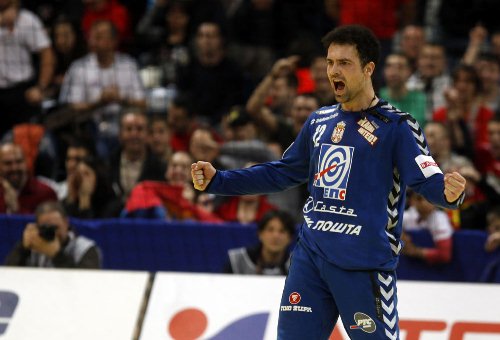 The best goalkeeper at the last EHF EURO 2012 in Serbia, Darko Stanic (34) will stay in HC Metalurg Skopje! Despite his contract with German Frisch Auf Goppingen from the next summer, where he had to substitute Enid Tahirovic, solution for staying in Skopje is found! German team will get 200.000 EUR and Stanic will stay in Lino Cervar's team, what was his biggest wish.
Complete transfer will costs 400.000 EUR which including Stanic's salary (15.000).
THW Kiel was also interested to "pick up" Stanic from Goppingen, but Metalurg's wish was bigger…
Source: dnevnik.com.mk
HC Metalurg denies transfer in official statement on team's website.