Balkan
Dinamo Bucharest celebrate 5th Romanian title in a row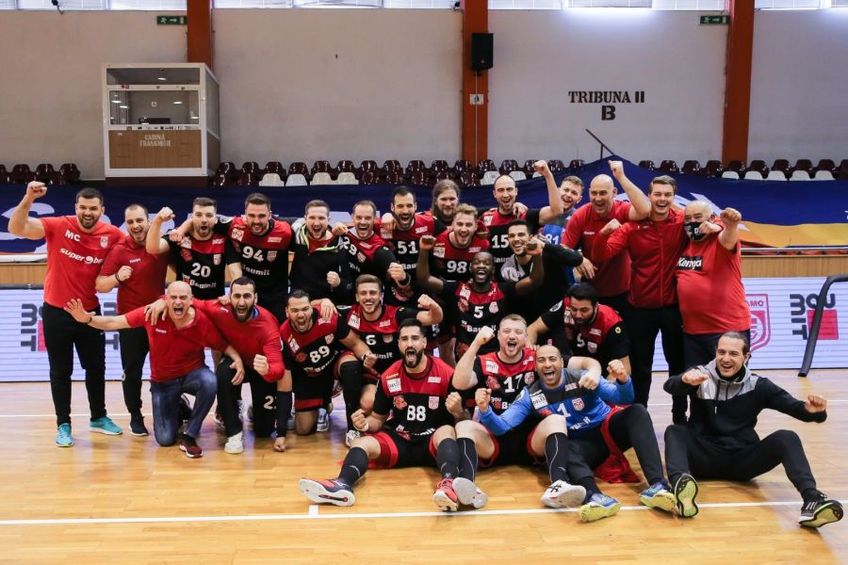 Dinamo Bucharest are the new old champions of Romania. Two rounds before the end of the season, Dinamo are five points ahead of Turda with one match less.
This is the fifth Romanian title in a row for the team from the capital, 17th in the club's history.
The most successful Romanian team is Steaua Bucuresti with 28 titles.
STANDING:
1.
Din. Bucuresti
26
24
1
1
753:570
73
2.
Potaissa Turda
27
22
2
3
825:697
68
3.
Dobrogea Sud
26
21
0
5
683:565
63
4.
CSM Bucuresti
26
18
0
8
732:673
54
5.
Minaur Baia Mare
26
15
2
9
624:581
47
6.
CSM Focsani
26
15
0
11
579:556
45
7.
Buzau
26
13
2
11
679:663
41
8.
Steaua Bucuresti
27
12
4
11
710:657
40
9.
Timisoara
26
11
2
13
539:548
35
10.
Vaslui
27
11
1
15
710:757
34
11.
CSM Bacau
27
10
1
16
628:681
31
12.
Suceava
26
8
2
16
617:660
26
13.
CSM Fagaras
27
7
0
20
640:731
21
14.
Resita
27
2
0
25
635:821
6
15.
Botosani
26
0
1
25
505:699
1
16.
Calarasi
0
0
0
0
0:0
0