Dinamo Bucuresti and Sporting CP important wins for EHF CL TOP 16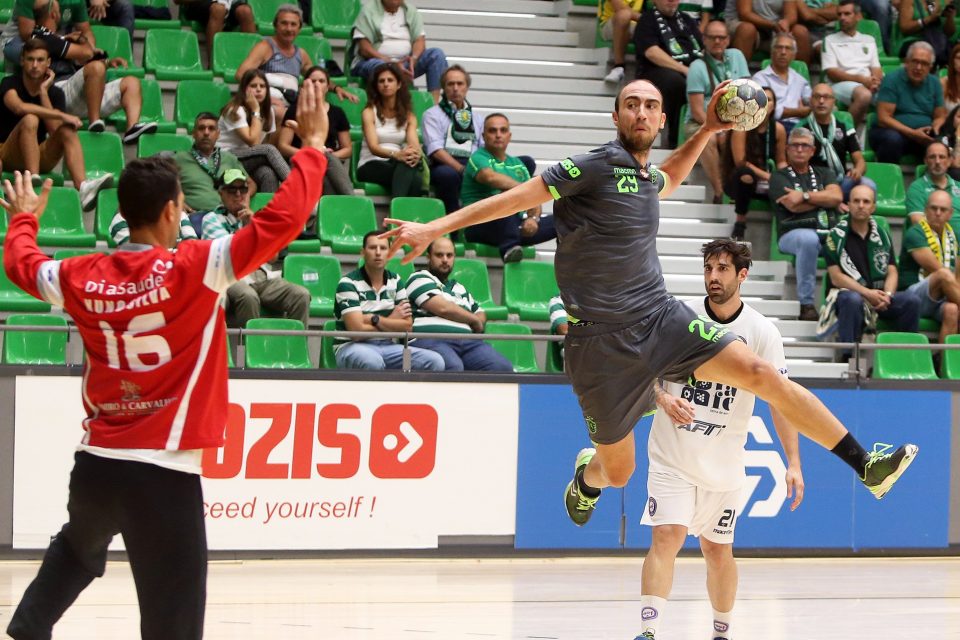 The Romanian Dinamo Bucuresti and Portuguese Sporting CP are on the way to the EHF Champions League knock-out Play-Off after the latest wins on Thursday. The Portuguese champions won in Skopje against RK Metalurg 31:24 (17:18), on the same place where they lost last season – 28:27.
Romanians beat Spanish Abanca Ademar Leon 35:30 to overtake the pole position in Group D.
Group C:
1. Bjerringbro/Silkeborg 6 5 0 1 202:162 10
2. Sporting 7 5 0 2 209:189 10
3. Presov 6 4 0 2 165:154 8
4. Chekhovskiye Medvedi 6 2 0 4 157:163 4
5. Besiktas 6 2 0 4 154:176 4
6. Met. Skopje 7 1 0 6 171:214 2
Group D:
1. Dinamo Bucuresti 7 5 0 2 208:200 10
2. Ademar 7 4 1 2 182:182 9
3. Wisla Plock 6 4 0 2 172:149 8
4. Elverum 6 4 0 2 168:162 8
5. Cocks 6 0 2 4 146:167 2
6. Wacker Thun 6 0 1 5 159:175 1