EC 2014 Quals: Serbia wins Balkan derby, France with Karabatic with an easy win over Turkey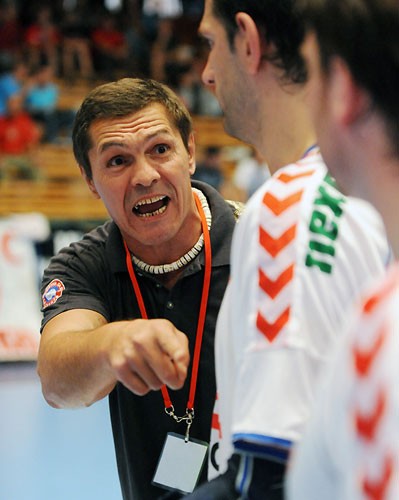 Serbia won the Balkan derby against Bosnia and Hercegovina after furiously winning the second half 16:9. Bosnia began well, and held a good lead at half time with 12:8 against Serbia that was without Momir Ilic and seven other important players. However, the deficit at half time motivated even more the Serbs, and in the second half a turnaround happened, and Serbia won 24:21.
In his return for France after the betting scandal, Nikola Karabatic scored four goals. France scored an easy 33:20 victory over Turkey in Mersin, and the leading scorer was Guillaume Joli with 6 goals. Turks had Arifoglu with 4 goals.
The results: Belarus 32:32 Slovenia, Russia 38:31 Austria, Romania 30:37 Iceland, Switzerland 22:33 Spain, Ukraine 20:29 Poland, Lithuania 21:28 Norway, Montenegro 23:22 Czech Republic, Slovakia 24:28 Hungary, Portugal 32:25 Macedonia, Israel 27:30 Germany