EHF CL: Pick Szeged still on 100%!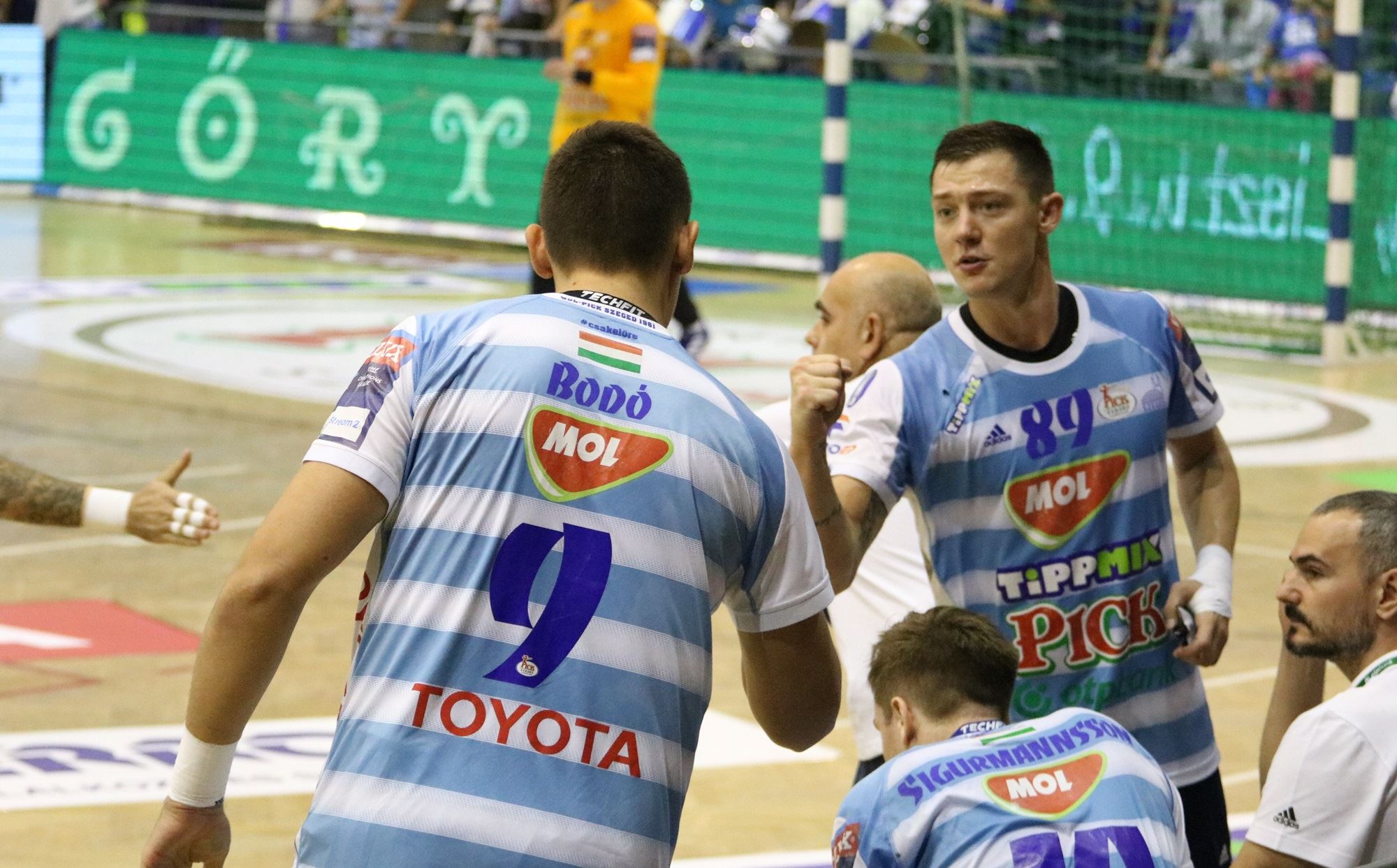 MOL Pick Szeged are in the form at the start of the season. The Hungarian champions keep records on 100% after four matches in EHF Champions League. They had an easy task against Slovenian RK Celje Pivovarna Lasko 33:24 who was far away from the level which has been seen in home victory over German SG Flensburg Handewitt last weekend.
MOL-Pick Szeged : RK Celje Pivovarna Laško 33:24 (18:8)
MOL-Pick Szeged: Šego 9/1 saves, Alilović 6 saves; Maqueda 5, Kallman 4, Bodo 1, Sigurmannsson 3/3, Canellas 4, Heningman, Balogh 3, Blažević, Gaber, Šoštarič 4, Banhidi 5, Kasparek 2, Bombač, Zhitnikov 2;
RK Celje Pivovarna Laško: Pantjar 8 saves, Ferlin 2 save; Vujović 2, Jurečič 2, Malus 5, Razgor 3/2, Ovniček 5/1, Marguč, Grošelj, Nenadić, Kodrin 2, Horžen, Anić 3, Bećiri 2;
Paris Saint Germain and MOL Pick Szeged are only two teams on 100%.
STANDINGS:
1.

Paris SG

4
4
0
0
135:105
8

2.

Szeged

4
4
0
0
119:106
8

3.

Flensburg-H.

4
2
0
2
114:109
4

4.

Skjern

3
2
0
1
91:94
4

5.

Nantes

4
1
0
3
128:126
2

6.

PPD Zagreb

3
1
0
2
75:85
2

7.

Celje

4
1
0
3
94:113
2

8.

Motor Zaporozhye

4
0
0
4
117:135
0