IHF
Experience above all: France without Prandi and Nahi in Tokio!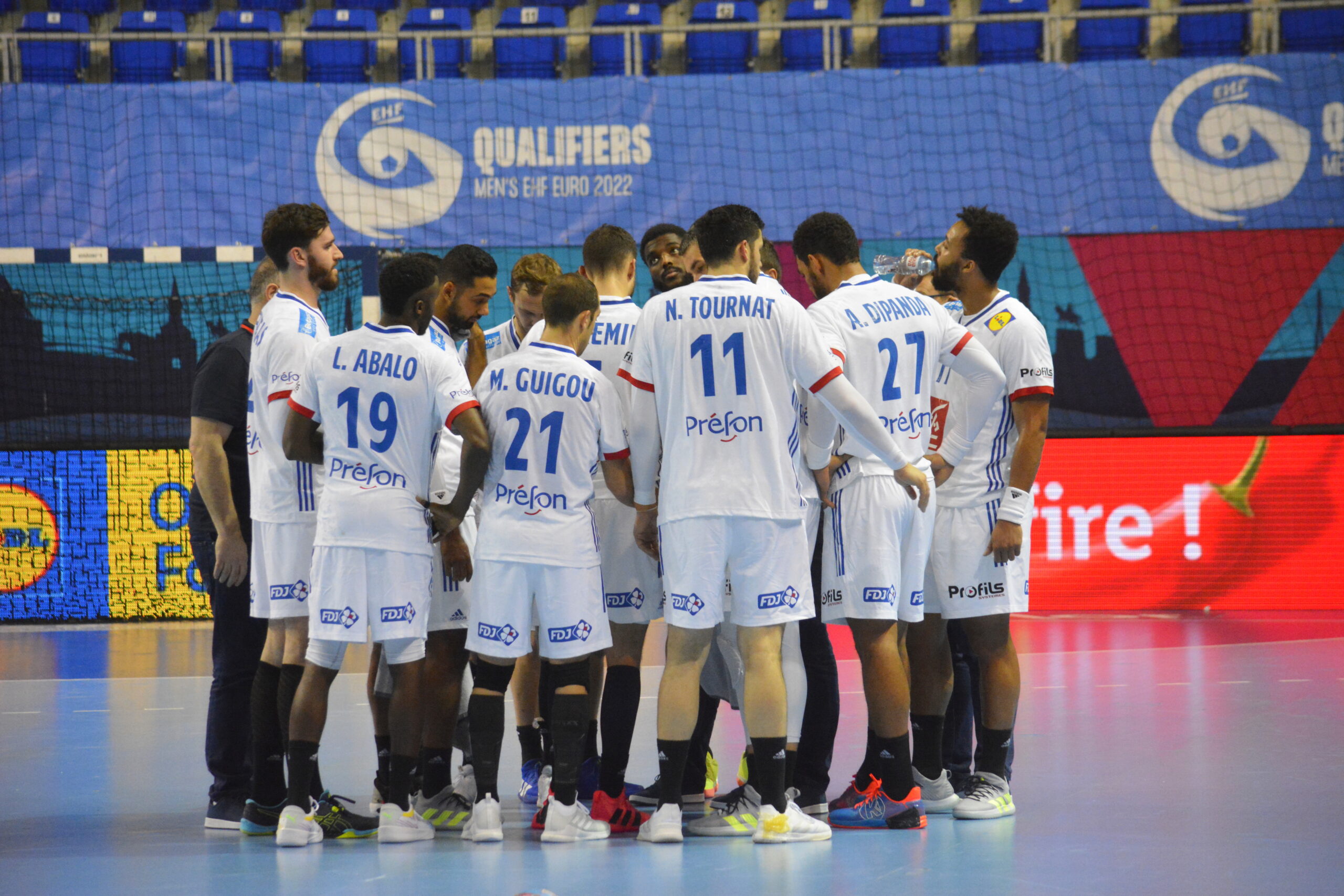 The coach of the France national team, Guillaume Gille, put an end to the suspense by unveiling this Monday morning the list of the 15 players selected for the Tokyo Olympics as well as two substitutes. The Blues will start the Olympic tournament on Saturday, July 24, against Argentina.
The 21 players in training at the "Maison du handball" were all able to participate in the Olympic Games. Gathered since Wednesday, June 23, all have followed with commitment, diligence, and seriousness, the intense physical work and handball sessions offered by the staff. It was, therefore, necessary to choose those who will wear the tricolor tunic in Tokyo. Apart from the absence of Wesley Pardin injured during the last World Cup in Egypt, the coach was able to count on all the forces.
THE LIST OF THE 15 SELECTED FOR THE OLYMPICS 
Goalkeepers: Yann GENTY (Paris SG HB) – Vincent GÉRARD (Paris SG HB)
Left wingers: Hugo DESCAT (Montpellier HB) – Michaël GUIGOU (Usam Nîmes Gard) (c)
Left back: Nikola KARABATIC (Paris SG HB) – Timothey N'GUESSAN (FC Barcelona)
Centerbacks: Kentin MAHÉ (Veszprem) – Nedim REMILI (Paris SG)
Pivots: Ludovic FABREGAS (FC Barcelona) – Luka KARABATIC (Paris SG HB) – Nicolas TOURNAT ( Kielce)
Right backs: Dika MEM (FC Barcelona) – Melvyn RICHARDSON (NC)
Right wingers : Luc ABALO (NC) – Valentin PORTE (Montpellier HB)THE SUBSTITUTES PRESENT IN JAPAN:
Rémi DESBONNET (Usam Nîmes Gard)
Romain LAGARDE (Pays d'Aix University Club)
The sporting regulations have been modified and allow the selected group to be fully involved. 15 players are now selected, without distinction (initially 14 players and 1 substitute) for the Olympic tournament. Thus, for each match, the coach will choose 14 players. It will however be possible, and only in the following case: following an injury confirmed by the medical commission, to change, among the 28 players on the extended list:
– until the final, a goalkeeper,
– until the match of the quarter-finals: one player.
– 4 participations (Athens 2004, Beijing 2008, London 2012 and Rio 2016): Michaël GUIGOU – Nikola KARABATIC
– 3 participations (Beijing 2018, London 2012 and Rio 2016): Luc ABALO
– 1 participation (Rio 2016) :Vincent GÉRARD – Luka KARABATIC – Kentin MAHÉ – Timothey N'GUESSAN – Ludovic FABREGAS – Valentin PORTEHave not yet taken part in the Olympic Games: Hugo DESCAT – Yann GENTY – Dika MEM – Nedim REMILI – Melvyn RICHARDSON – Nicolas TOURNAT / Substitutes: Rémi DESBONNET and Romain LAGARDE