FC Porto and Sporting Lisbon race leaders in Portugal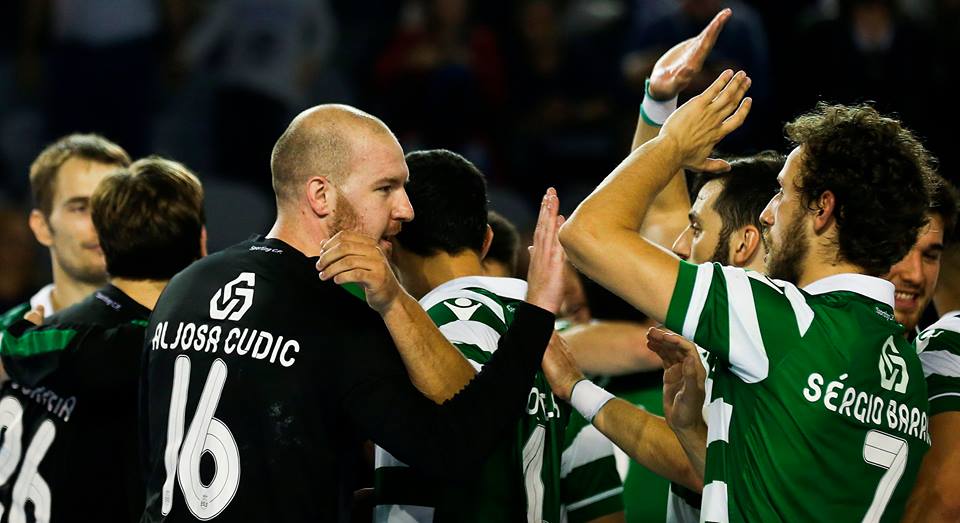 After seven rounds of matches in Portuguese handball Championship it is only certain that there are no clear favorite to win the title! Three teams will chase ABC UMinho Braga in the race for the trophy – FC Porto, Sporting Lisbon and Benfica.
Sporting showed great potential by beating reignin champions 38:29 in away match, while Porto celebrated routine victory over Benfica 26:18 in front of home fans.
A lot of matches ahead of us…
STANDINGS:
| | | | | | | | | |
| --- | --- | --- | --- | --- | --- | --- | --- | --- |
| 1. | Porto | 7 | 7 | 0 | 0 | 237:153 | 21 | |
| 2. | Benfica | 7 | 6 | 0 | 1 | 211:180 | 19 | |
| 3. | Sporting | 6 | 6 | 0 | 0 | 199:126 | 18 | |
| 4. | Avanca | 7 | 4 | 0 | 3 | 178:182 | 15 | |
| 5. | Madeira | 6 | 4 | 0 | 2 | 162:153 | 14 | |
| 6. | ABC Braga | 5 | 4 | 0 | 1 | 175:148 | 13 | |
| 7. | Aquas Santas | 6 | 3 | 0 | 3 | 153:158 | 12 | |
| 8. | Belenenses | 6 | 2 | 1 | 3 | 165:185 | 11 | |
| 9. | AC Fafe | 6 | 2 | 0 | 4 | 156:184 | 10 | |
| 10. | Boa Hora | 6 | 1 | 1 | 4 | 147:206 | 9 | |
| 11. | Arsenal | 6 | 0 | 1 | 5 | 158:185 | 7 | |
| 12. | Sao Mamede | 6 | 0 | 0 | 6 | 138:172 | 6 | |
| 13. | Maia-Ismai | 5 | 0 | 0 | 5 | 121:158 | 5 | |
| 14. | SC Horta | 3 | 0 | 1 | 2 | 76:86 | 4 | |