FIVERS WAT Margareten are Austrian champions for the third time!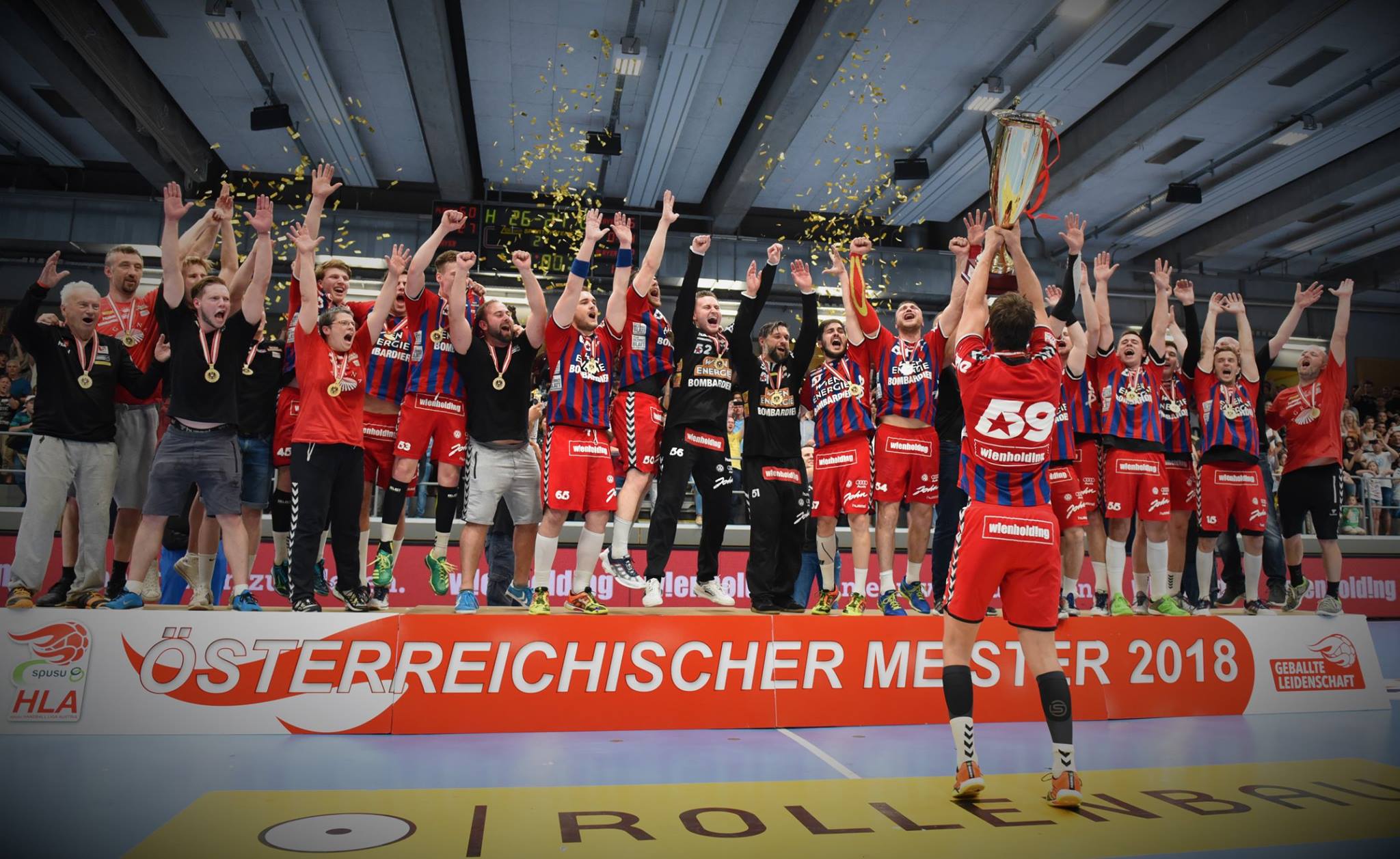 FIVERS WAT Margareten are the new Austrian champions! Team famous in Austria for "production" of young promising players, won the final series of Play-Off against HC Alpla Hard with 3:1 in wins and celebrated the third Championship trophy in the history.
Fivers beat Alpla Hard 26:24 (13:10) in the match No.4, concluding three wins series in a row since starting success of the team from Hard led by Petr Hrachovec – 30:26.
FIVERS WAT Margareten : ALPLA HC Hard 26:24 (13:10)

HC FIVERS WAT Margareten: Ivan Martinovic (7), Vytas Ziura (4), Nikola Stevanovic (3), Vincent Schweiger (3), Herbert Jonas (3), Lukas Hutecek (2), Marin Martinovic (2), Mathias Nikolic (1), Maximilia Riede (1)
ALPLA HC Hard: Luca Raschle (6), Michael Knauth (5), Gerald Zeiner (5), Daniel Dicker (3), Boris Zivkovic (2), Lukas Herburger (1), Domagoj Surac (1), Ivan Horvat (1)
PHOTO: Fivers WAT Margareten Facebook