PERFECT SEASON: Skjern Handbold are Danish champions after 19 years!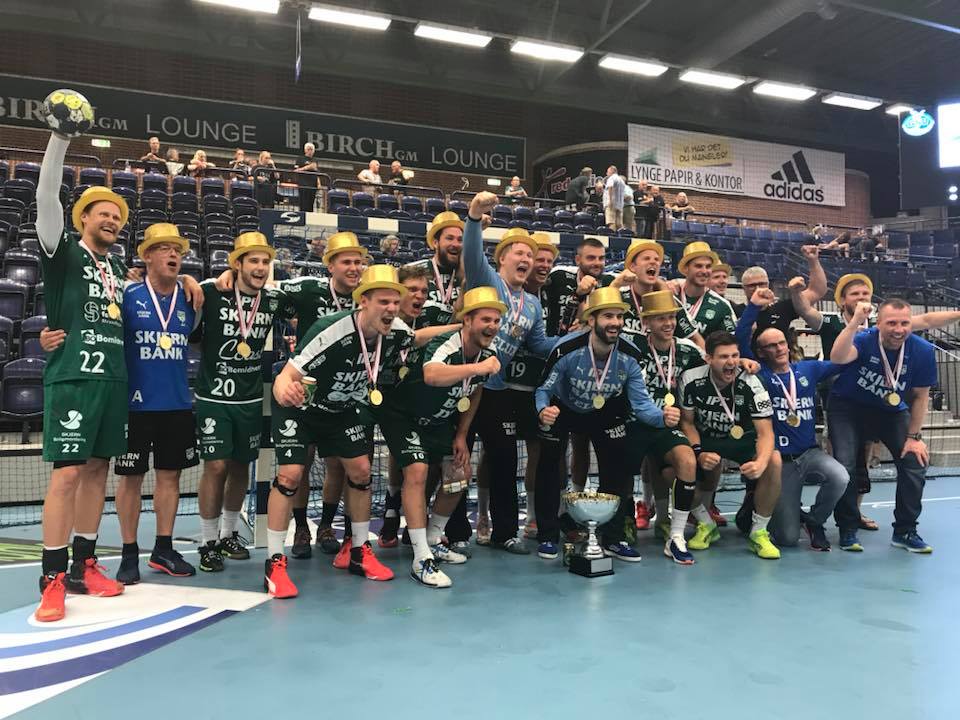 Skjern Handbold concluded an amazing season! The Danish team, who played at TOP 8 of the VELUX EHF Champions League, won domestic Championship after 19 years! Skjern beat Bjerringbro Silkeborg 27:26 in away clash at JUSK Arena to secure title after draw at home nine days ago.
This is the second national triumph for the "green team". The first one was in 1999.
Bjerringbro / Silkeborg – Skjern 26-27 (12-15)

Bjerringbro / Silkeborg: Stefan Hundstrup 5, Jacob Lassen 5, Jesper Nøddesbo 5, Nikolaj Markussen 4, Michael Knudsen 2, Sebastian Skube 2, Nikolaj Øris Nielsen 2, Johan Hansen 1

Skjern: Anders Eggert 10, Eivind Tangen 5, Jesper Konradsson 5, Markus Olsson 4, Kasper Søndergaard 2, Jonathan Stenbäcken 1