Fuchse Berlin put Lomza Vive Kielce 8 goals behind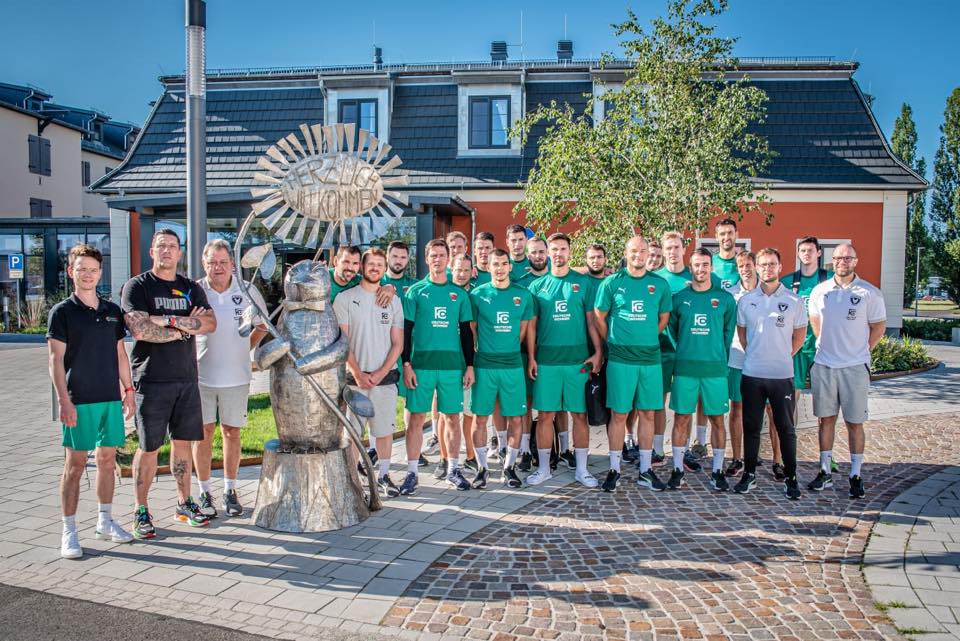 The German team Fuchse Berlin have won the friendly test against Polish champions Lomza Vive Kielce 35:27 (17:13). The team of the young coach Jaron Siewert had in some moments +9 (30:21) against the EHF Champions League winners 2016.
Experienced Danish right wing Hans Lindberg was TOP scorer with nine goals.
Berlin: Holm 6, Gojun 1, Andersson 6, Lichtlein 1, Lindberg 9/4, Freihöfer 2, Michalczik 2, Matthes 3, Kopljar 3, Koch 1, Marsenic 1
Kielce: Wolff, Kornecki, Surgiel, Fernandez, Sicko 1, Kulesh 3, Gebala 1, Olejniczak 1 , D. Dujshebaev 1, Karacic 2, A. Dujshebaev 3, Vujovic 6/1, Gudjonsson, Moryto 3/2, Tournat, Kaczor, Karalek 6/1