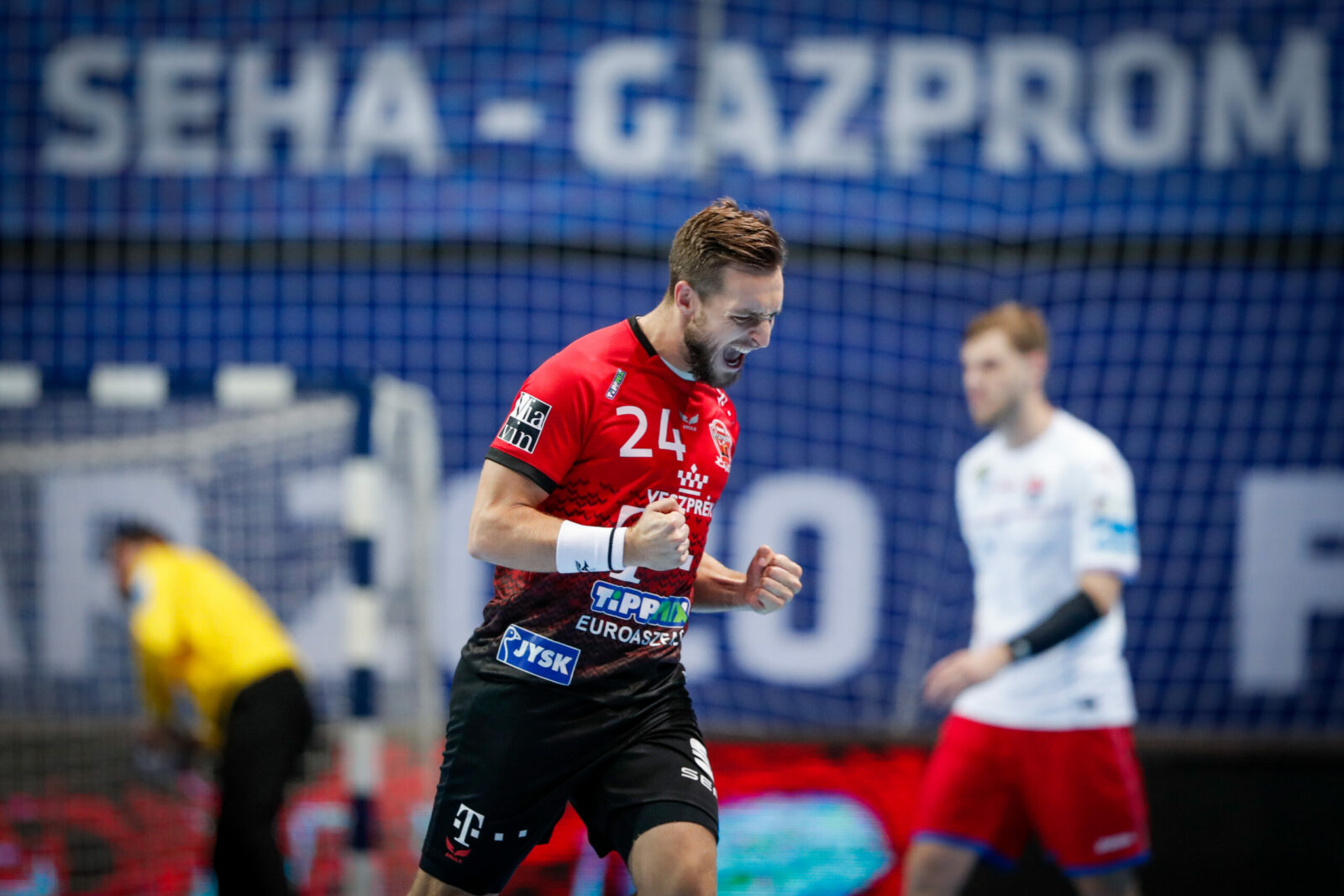 The Slovenian right wing Gasper Marguc became a part of all-time TOP 10 scorers list in Hungarian Telekom Veszprem.
Marguc scored six goals in Veszprem's win in Tatabanya 34:23 to overcome club's legend György Zsigmond, who scored 1191 goals.
Aggregate goal scorers of the matches of Telekom Veszprém (MVM Veszprém, MKB Veszprém KC, Fotex KC Veszprém, Fotex Veszprém SE, Bramac SE Veszprém, VÁÉV Bramac SE, VÁÉV Építő SE) since 14.08.1980.
Éles József 2548 goals
Perez Carlos 2447 goals
Gergő Iváncsik 2226 goals
Pásztor István 2164 goals
János Gyurka 2000 goals
Péter Gulyás 1423 goals
Marko Vujin 1397 goals
Kiril Lazarov 1299 goals
Renato Sulic 1267 goals
Gasper Marguc 1196 goals
Mandatory Credit © Uros Hocevar / kolektiff