EHF
Gislason chooses 18 : How far can Germany go?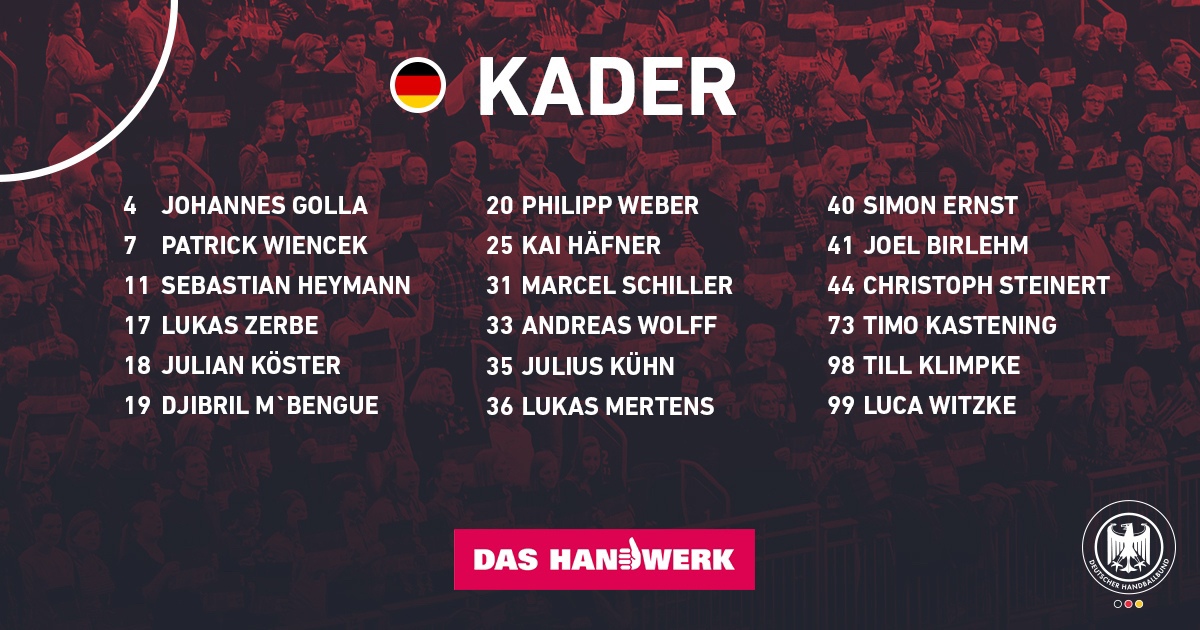 The head coach of the German national team, Alfred Gislason, has decided on the final application for the European Championship, according to the press service of the German Handball Federation.
The line-up includes lineman  Patrick Viencek, "Kielce" goalkeeper Andreas Wolff and right back from "Porto" Djibril M'Benge. The team captain will be Johannes Golla.
Jannick Kohlabcher is out due to an adductor injury.
Recall that the German national team suffered significant losses in the composition. For various reasons, Jüri Knorr , Fabian Wiede , Paul Drux , Patrick Gretzky and Hendrik Pekeler will not help the team at the European Championship .
At EURO 2022 "Bundesmannschaft" will play in the same group with Belarusians, Austrians and Poles.